If you're reading this, odds are you are considering enrolling in Jeff Walker's 2022 Product Launch Formula (PLF) and have a few questions that you want to be answered. In this post, I'll share with you the good and bad of Jeff's course…and be sure to stick around, because I also have some awesome exclusive bonuses if you enroll through my link.
Note: Before we go any further, it is important for you to understand that I am an affiliate for Jeff Walker. This, in no way, influences my review because I don't want you to buy this course if it's not right for you. If you enroll in Product Launch Formula through my link I will earn a small commission.
Watch the video above or keep reading to learn more about the course and my exclusive bonuses.
This review has been updated for 2022 version of Product Launch Formula. I first purchased PLF in 2015 and have been through that version, as well as two of the three most recent updates.
What is good about Product Launch Formula
1. Jeff is the real deal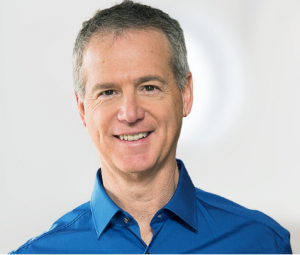 Jeff knows his stuff. He has spent the last 20+ years teaching millions of students and dozens of industry leaders including Michael Hyatt, Ray Edwards, Stu McLaren, etc.
I love Jeff's teaching style. I share more about the story below if you are interested in how it's helped me personally.
Jeff doesn't speak in a lot of hyperbole. Everything he says is humble and down to earth.
2. Practical Training
Jeff goes beyond theory.
Yes, theory is important, but it's not everything.
He does cover the principles for Product Launch Formula but teaches exactly how you can use it now to launch your product (even if you don't have one yet).
There is absolutely no fluff and you'll always know the next step when following Jeff's process.
3. Step-by-step instruction
He doesn't just show you how to run a product launch but explains the specifics of WHY launches work. This takes his practical training and puts it in perspective.
It's always important to know why things work so you can replicate them in your own launches.
He even takes you through every day of a real launch sequence so you can see exactly what works and why.
Just look at these modules for 2022: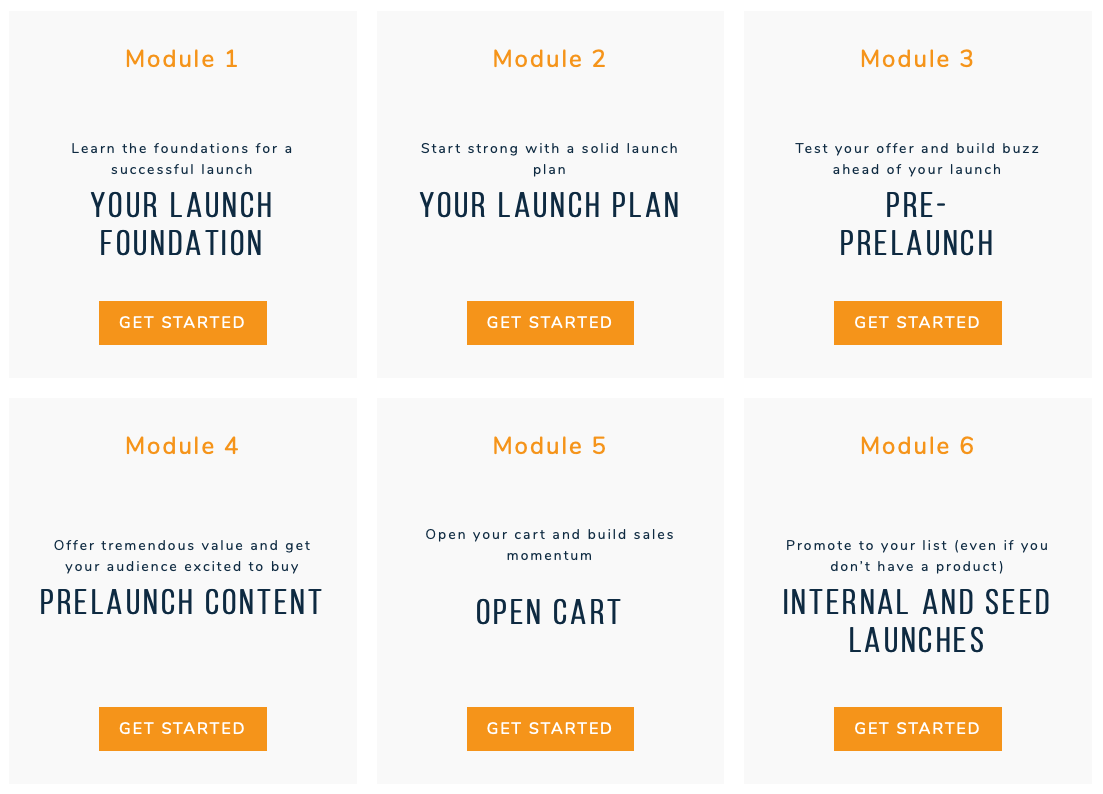 4. Live Calls
These live calls give you direct access to Jeff where you can ask him questions.
He doesn't just leave you hanging to watch a bunch of videos and try to figure it out on your own (trust me, you don't want to do that).
Jeff wants you to be successful, and the only way he's successful is if you're successful.
He invests a lot of time and energy into these calls and I can promise you that not only will you get YOUR questions answered, you'll learn a ton from hearing others' questions, too.
5. He gives you the scripts
He shares the exact scripts he uses in his launches. This isn't some kind of trick where he hides what really works. No! He gives you the word-for-word emails and language he uses in his own launches.
We've used Jeff's Product Launch Formula scripts in our own launches to generate over $250,000 in sales.
Follow Jeff's scripts as a guide to get inspiration for your own launches.
6. Lifetime access
Once you're in, you're in. This isn't some kind of program where Jeff milks you for cash for the rest of your life.
Pay once and you own it forever.
I still log in every few months to brush up on an idea I need help with.
And during our own launches, access to PLF has been indispensable for us as we've written emails, recorded videos, and needed swipe files.
7. Jeff's Bonuses
His bonuses are out of this world. And they aren't just a bunch of "feel good" stories, but step-by-step breakdowns and strategies of real people doing real launches.
His bonuses include:
Detailed case studies
Niche selection
Book launches
Product Creation
Swipe Files
JV Partnerships
etc.
Jeff's bonuses are AWESOME…and I've got some additional bonuses below if you purchase Product Launch Formula through my link.
What is NOT good about Product Launch Formula
Now I love Jeff's course and think it's the best training out there for launches, but I want this to be an honest review.
So here's where Product Launch Formula needs some help.
1. You can get lost
There is a LOT of information in PLF and you might be intimidated when you first sign in. I was honestly overwhelmed by how much information was in there.
But, if you go step-by-step it's manageable.
Just start at the beginning and work your way through. Start with maybe an hour per day and you'll learn from every lesson.
2. It can feel lonely
You spend all this money on a course, and then you log in to realize you're on your own.
It can feel lonely going through it all by yourself.
Thankfully, there IS a solution to this problem…
Do like I did and go through PLF with others.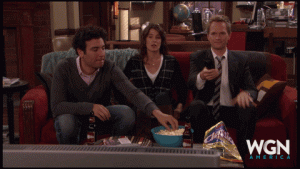 Set a time and meet up twice a week, either in person or online, to go through a lesson.
Pause it. Talk about it. Plan your next actions.
Just having someone to bounce ideas off of will make this course 10x better because of all the amazing ideas you'll generate.
I went through it with my wife and some team members, but if you don't have anyone to go through it with, just ask in the PLF Owners Facebook Group. I'm positive that you'll find some people to join you on the journey.
3. Sometimes Jeff goes too slow
This isn't a dig at Jeff and his teaching, but sometimes he's just too slow for me.
I recommend that you download the videos and play them at 1.1x or 1.2x speed.
That extra 10-20% speed might not seem like much but it helps me focus better and saves a little bit of time.
You'll still learn all his amazing info, but you'll get through it a little faster.
4. PLF is hard work
This is freaking hard work!
But it's worth it.
Jeff makes Product Launch Formula easy, but this is not a course where you sit back and learn and think about how cool the information is.
You have to get your hands dirty and do the work.
I don't write that to scare you, but to set realistic expectations.
If you don't actually implement what he teaches, you will NOT see results.
Who is Product Launch Formula For?
Jeff Walker's Product Launch Formula is for anyone who currently has an audience and business or who is looking to start a business.
If you have a product and tried and failed before
Have an idea for a product but don't know sell it or find an audience
You want a lifestyle business
Bloggers
Podcasters
Coaches
Speakers
Consultants
Course creators
Physical product creators
Membership site owners
Authors doing book launches
Just about anything involving sales
If any of those describe you, PLF is for you. If you aren't positive it's for you, check out the Product Launch Formula Case Studies and see if you can find someone like you.
Who is Product Launch Formula NOT For?
As with many of the products that I review, many of the reasons that this course would NOT be for you revolve around YOU and YOUR choices.
This course is NOT for you if one or more of the following are true:
You're the type of person who is not willing to put in a lot of work.
You think this is a get-rich-quick scheme. This is a get rich by working your butt off method.
You're not willing to make the financial investment.
You're not someone who wants to create a product, write a book, or sell products, duh. I'm surprised you read this far it that's you.
You've created and sold multiple products. If you're successfully selling mid-six figures, this course might be too intermediate for you.
The Product Launch Formula GuaranteeWhat's the risk in purchasing PLF?
This is one of the biggest questions I get when people are looking at investing in a course.
To be honest there is next to none.
Seriously. If you take a look at Jeff's track record, there is no question about his ability to launch a product.
Really, the only variable really is whether you are going to be teachable and put in the work necessary!
With all that said, Jeff offers a 30-Day Money Back Guarantee.
With all the research and decades worth of experience in this course, you're going to experience massive results.
But in case for some weird reason you're in the one niche in the world that this doesn't work for, there is the 30 Day Money Back Guarantee.
Exclusive Bonuses for 2022 (hint: The total value is $3,526+)
For those who purchase through my link, I've created my own set of bonuses to help you launch your business.
Bonus #1 – Destroy Your Limiting Beliefs Self-Coaching Guide ($399)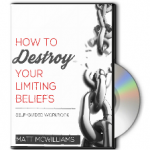 Jeff talks a lot about the "inner game" and one of the biggest obstacles to achieving your goals is your limiting beliefs. There are four types of limiting beliefs that you will need to overcome and I teach you how to do so in this self-coaching plan.
Normally, this workbook is only accessible to my private coaching clients, but I know how important it is to conquer these beliefs once and for all so that next year can be your best year ever. Purchase Jeff Walker's Product Launch Formula through my affiliate link and you'll get this workbook 100% free.
Bonus #2 – List Launch Challenge ($499)


If you don't have an email list, this course shows you how to create and grow your list.
This 5-day challenge teaches you how to launch your email list from 0 to over 1000!
Each easy-to-follow lesson takes you step-by-step through the actions you can take every day to grow your list.
Bonus #3 – Networking with Purpose Live! ($199)

If you go through my link to join Jeff Walker's Product Launch Formula program, you'll get the replay of my Networking With Purpose LIVE event that I hosted with relationship rockstars John Corcoran and Mark Sieverkropp.
Getting your business, platform, or ideas in front of the right audience requires the right connections. That's why I'm GIVING you access to the replay of my Networking with Purpose Live event. This live online event replay will show you how to build, grow, and nurture your network!
I share my own experiences, techniques, and connection-building strategies PLUS I invited some of my connections that are networking experts to come and share their techniques and strategies with you as well.
The cheapest ticket was $197 and that was with a hidden, secret promo code. But it is yours free when you join PLF through my link.
Bonus #4 – 7-Figure Affiliate Launch Course ($1,997)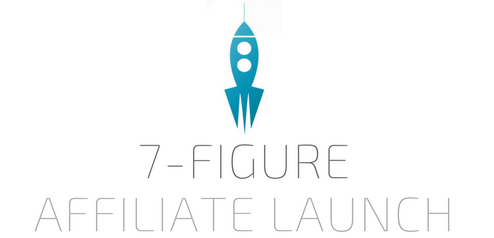 In this exclusive training, I teach you how to recruit an army of affiliates, how to motivate them to promote more, and how to grow your business like you never imagined.
I've worked with some of the top names in the online marketing industry helping them do just this. Names like Kevin Harrington, Zig Ziglar, Michael Hyatt, Lewis Howes, Ray Edwards, Jeff Goins, Peter Voogd, and Brian Tracy.
And when you purchase Product Launch Formula through my link, I will GIVE you this training that I recently sold for $1997 and is currently unavailable to the public.
Bonus #5 – Affiliate Recruiting Swipe Files (Priceless…not for sale ANYWHERE!)
The biggest challenge course and product creators face is finding affiliates.
I've recruited more than 30,000 affiliates in dozens of industries and generated over $1 Billion in sales.
Recruiting is hard, so we are giving you the exact templates and files we've used to recruit top tier affiliates for our clients.
This isn't for sale anywhere and is only available when you purchase Product Launch Formula through my link.
Bonus #6 – Affiliate Promo-Prep Checklist ($432)
Once you've recruited affiliates, you need to get your affiliates to promote your product with their audience.
This is the exact checklist we use to get affiliates to 10x their promotion emails.
Use this checklist to get your affiliates to mail more often or manage your own affiliate launches.
So now the question is, what are you waiting for? Go get Jeff Walker's 2022 Version of Product Launch Formula and get all these amazing bonuses.
So what are you waiting for? Click below to join us in Product Launch Formula.