So you've heard of Grant Cardone's Unbreakable Business System and you're interested? Make sure to read this first. You'll kick yourself later if you don't. And check out the great affiliate bonuses below.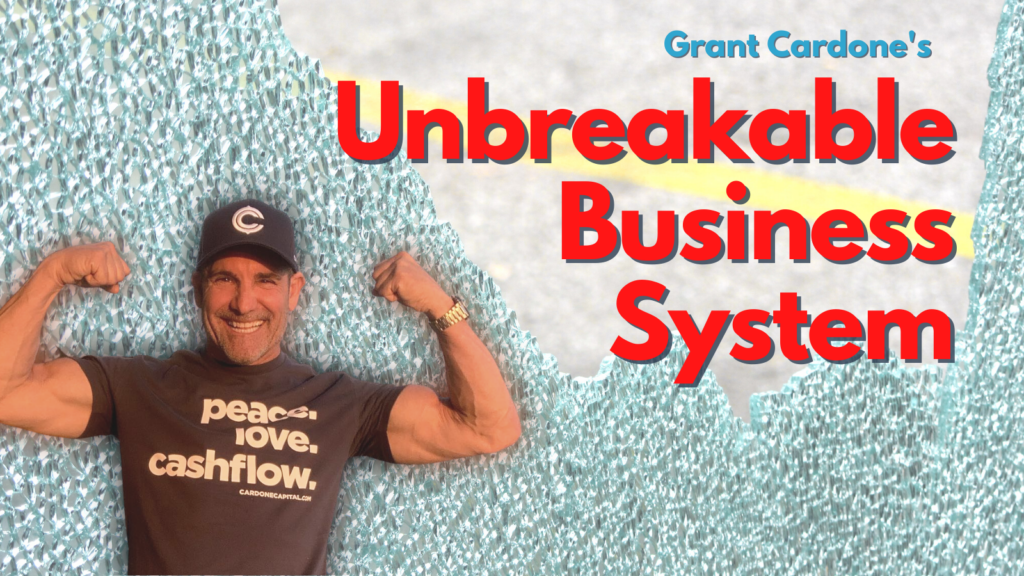 So…you may be thinking…hey, what's Grant Cardone's Unbreakable Business System all about? How is it different from other systems? Well, this full course review will answer those questions, a lot of others, and some you didn't even think to ask.
First off, a full disclaimer: I am an affiliate for Grant's Unbreakable Business System. But to be clear, that does not affect what I share below in any way. It does mean, that if you purchase the course through my affiliate link I'll get a small commission (gotta love capitalism, right?). It also means that if you purchase through any link in this review, you will earn access to my exclusive bonuses, worth $4,978. <<Skip to the bonuses>>
Ok…onto the fun stuff…here's my full review of Grant Cardone's Unbreakable Business System.
Who is Grant Cardone, and What's So Good About His Unbreakable Business System?
Grant Cardone is the CEO of Cardone Enterprises, Cardone Capital, international speaker, entrepreneur, and author of The 10X Rule & creator of 21 bestselling business programs. He owns & operates seven privately held companies and a $3.6 billion portfolio of multifamily properties. Named the #1 marketer by Forbes Magazine, Cardone is also the founder of The 10X Movement & The 10X Growth Conference, the world's largest business & entrepreneur conference.
So, you get the picture…Grant knows a thing or two about business building!
Now, he's created the ultimate business-building tool…his Unbreakable Business System!
Unbreakable Business System is laser-focused on 4 core elements that are found behind every successful business:
1) Having the right money mindset. Grant will explain how to change your money mindset so it is geared toward success.
2) How to market a business so it grows. There are effective ways to market a business so you can build the business you want. Unbreakable Business System reveals the HOW behind creating marketing that moves you closer to your goal.
3) Generating a consistent flow of profitable sales. What type of business is it if you don't have a predictable and growing income?
4) Understanding what's preventing a business from scaling. Where is it broken?
The first step in moving forward is having a clear understanding of where your business is starting from.
For example, are you trying to get to $100k? Or, are you looking to move from $1 million to $10 million?
That's the only way to identify the path that serves you best.
Unbreakable Business System will help you determine the answer.
There are two characteristics of the Unbreakable Business System that make it different…
There's NOTHING like it on the market.
It uses unique SPECIALISTS to take your business forward.
What's NOT So Good About Unbreakable Business System?
1. There's Almost Too Much Good Stuff
The Unbreakable Business System is PACKED with valuable information.
Most would consider that a plus but, in all fairness, some people might find it overwhelming.
With all the research that has gone into what Grant teaches, the sheer volume of content might seem daunting if someone's afraid of taking Grant's advice step-by-step.
2. I Haven't Personally Reviewed All The Material
This is an honest review, so it is important for me to tell you that I have not looked through all the course content and bonus material myself.
Though I haven't reviewed it all personally, I have been following Grant for a long time and I can tell you that he never does anything halfway, so I have no doubt that Unbreakable Business System is awesome…in fact, my team and I are planning to go through it once it's released to double-down on making my own business as strong as possible.
3. You've Got to Put in the Work
If you were thinking Unbreakable Business is a "get-rich-quick" scheme, it is not.
While it will definitely take a lot of the stress and effort out of building a scalable, successful business, you still have to put in the work. Just making sure you KNOW that.
I honestly can't find any other "bad" things about Grant's Unbreakable Business System — and believe me, I tried.
But, as usual, Grant has left nothing to chance…it really does come down to whether this course is right for you or not…if it's right for you, then it's awesome.
If it's not right for you, then, well, it's not right for you and you shouldn't buy it!
Who is Unbreakable Business System For (and who is it NOT for?)
I know what you're thinking…is Grant Cardone's Unbreakable Business System right for me and my business?
Who is Unbreakable Business System FOR?
Unbreakable Business is for business owners who are either struggling to grow their business or simply want to build their business to a higher level.
They need help to change their money mindset.
Their marketing needs to be evaluated and reworked so that it delivers optimum results that help them achieve their revenue objectives.
And, they need to figure out where the "breakpoint" is in the business that is preventing them from scaling.
Who is Unbreakable Business System NOT FOR?
As with many of the products I review, many of the reasons this course would NOT be for you revolve around YOU and YOUR choices.
1. It's not for the Tire Kicker.
This is the person who just wants to "kind of" check things out. You can't "kind of" create a successful, thriving business that produces a steady stream of recurring revenue. Success doesn't just happen. You have to be intentional right from the get-go.
Getting these types of results takes a commitment. Would you want to fly with a pilot who "kind of" knew how to fly? Or go into surgery with a doctor who "kind of" knew what she was doing?
Heck no!
This program is for people who are committed and determined to build a sustainable business. If the commitment isn't there, then Unbreakable Business System is NOT the right course for them, and we ask that they please do not sign up.
——
2. It's not for the Money Magician.
You know who we're talking about right? This is the person who thinks that millions of dollars are going to magically start rolling into their bank account just by buying the course. This is a business. 
It takes a commitment to learning and actually requires action. You have to implement.
If you apply what you learn, you WILL get results. But the results won't come just because you enrolled in the course. You have to actually use what you learn.
——
3. It's not for Mr. or Mrs. Know-It-All.
What's inside the course works, and there are LOTS of real-world stories of clients who have massively scaled their businesses using Grant's methods. 
So if you're someone who likes to focus on why something "wouldn't work," then this is not for you either.
Many of the strategies are counterintuitive to what most people teach – and that's partly why they work so well. You have to be open to what Grant and his team share: otherwise, it's going to be a frustrating experience.
In short, if you aren't willing to jump in with a desire to learn from Grant and put in the work to grow your business exponentially, then I would strongly recommend that you NOT purchase Grant's system.
What's Inside Unbreakable Business System?
Grant and his team have really nailed it with Unbreakable Business System.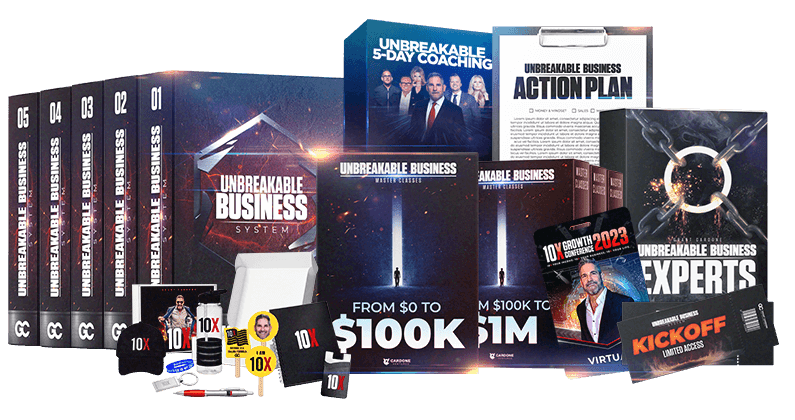 Unbreakable Business System includes:
Strategies for changing your money mindset.
How to create marketing to grow ANY business.
How to implement a proven selling approach that generates consistent revenue.
How you can scale your business AFTER discovering the breaking point that is preventing you from growing.
And here are the systems included in the course:
The Money & Mindset System ($997 VALUE)
The Marketing System ($997 VALUE)
​The Communication System ($997 VALUE)
​The Sales System ($997 VALUE)
​The Scaling System ($997 VALUE)
​Lifetime Access (PRICELESS)
And for a limited time, when you order Unbreakable Business System, you get the following bonuses:
5 Coaching Sessions With Grant Cardone & Team
Virtual Access to 10X Growth Conference
What Risk is There?
This is one of the biggest questions people ask themselves when investing in programs and courses…and probably, at least partially, why you are reading this review now.
What risk is there in purchasing Grant Cardone's Unbreakable Business System?
Frankly, none that I can think of.
Seriously.
If you take a look at Grant's track record – the guy's a winner!
Really, the only variable is whether you are going to be teachable and put in the work necessary!
(Seriously, with all the research and preparation that went into this course, I highly doubt you will go through the course and NOT experience great results!)
My Exclusive Bonuses When You Join Unbreakable Business System
Bonus #1 – Destroying Your Limiting Beliefs Workbook ($399)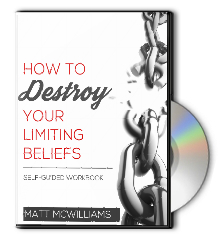 It takes a certain mindset to build a large, profitable business — and sustain it! That's why I'll give you the Limiting Beliefs Self-Coaching Guide. There are four types of limiting beliefs that you will need to overcome and I teach you how to do so in this self-coaching plan.
Until recently, this workbook was only available to my private coaching clients, but I know how critical it is to conquer your limiting beliefs to do something awesome (and daunting) as creating an unbreakable business.
Bonus #2 – Access to the Replay of my Networking With Purpose LIVE Event ($197)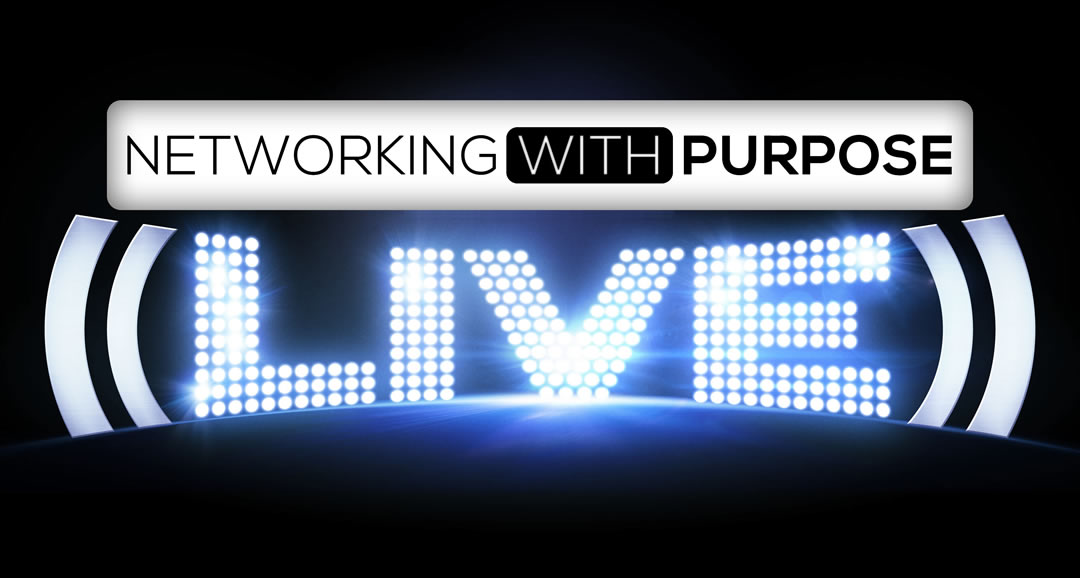 If you go through my link to purchase Grant's Unbreakable Business System, you'll get access to the replay of my Networking With Purpose LIVE event that I hosted with relationship rockstar John Corcoran and Mark Sieverkropp.
Getting your membership in front of a large number of potential customers requires the right connections. That's why I'm GIVING you access to the replay of my Networking with Purpose Live event.
This live online event replay will show you how to build, grow, and nurture your network to help you launch your unbreakable business.
I share my own experiences, techniques, and connection-building strategies PLUS I invited some of my connections that are networking experts to come and share their techniques and strategies with you as well.
The cheapest ticket was $197 and that was with a hidden, secret promo code. But it is yours when you join Unbreakable Business System through my link.
Bonus #3 – List Launch Challenge ($497)


If you are going to start an unbreakable business, you need a list.
Yes, Grant shows you how to get started from zero, but you still need someone to sell to…and the larger your list, the more customers you will have.
The List Launch Challenge shows you how to start, build, and grow your email list from the ground up.
It's a proven system with amazing results. It is currently unavailable to the public (we only open enrollment once a year) and normally sells for $497, but it is yours free when you enroll in Unbreakable Business System through my link.
Bonus #4 – Turn Your List Into Cash ($997)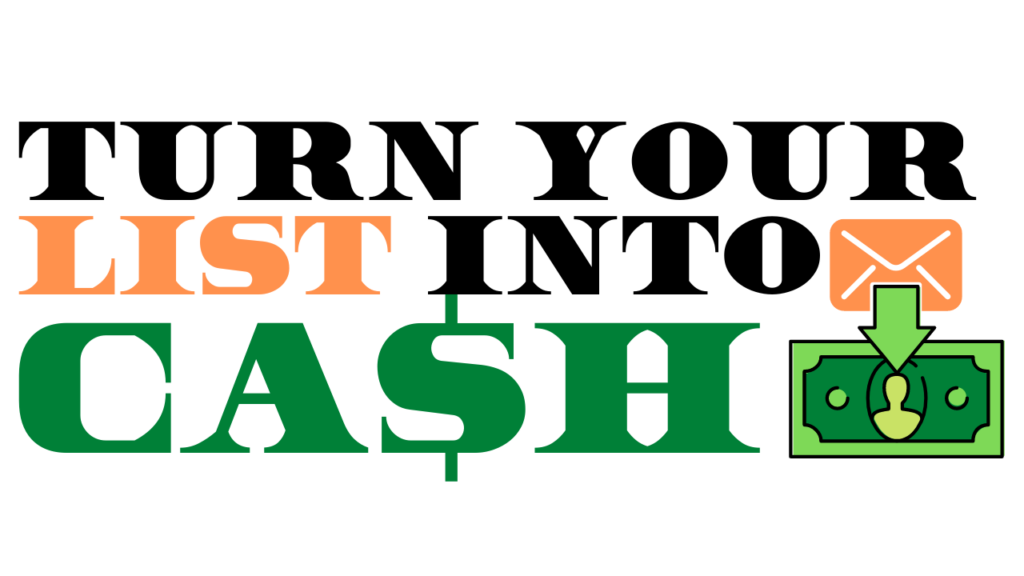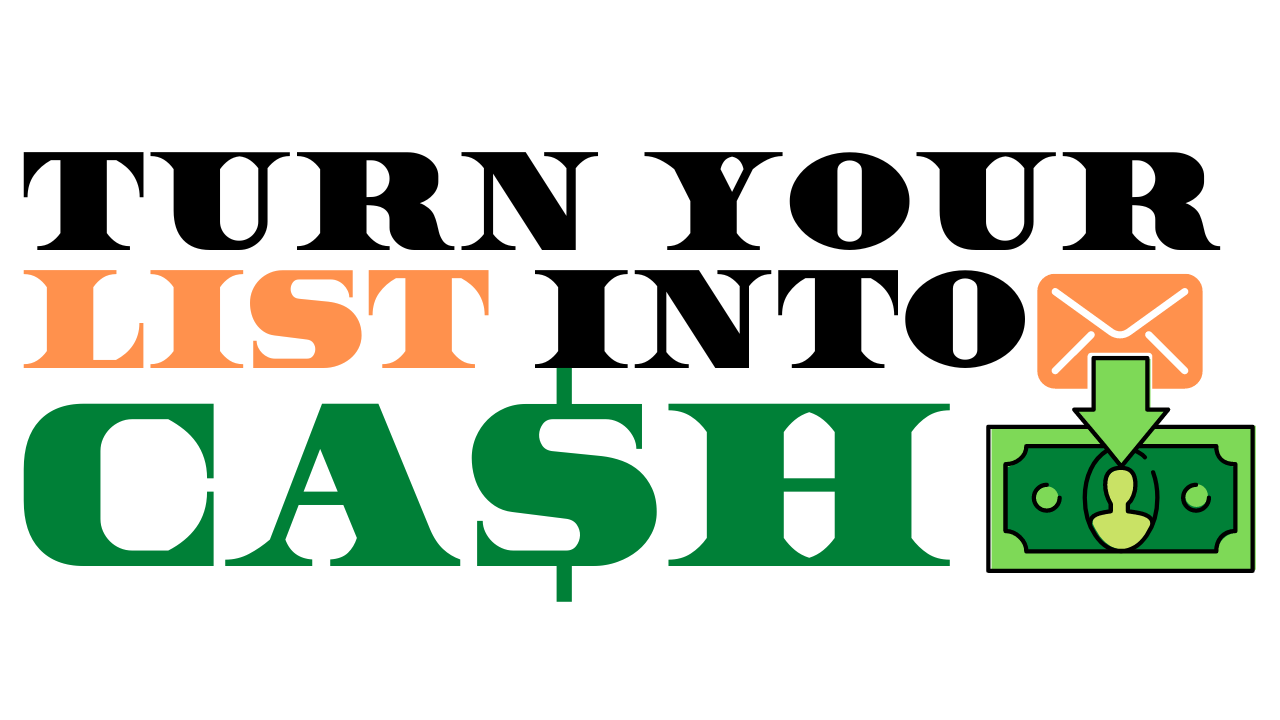 As you grow your list and your business, you'll want to continue to monetize in new ways.
Each subscriber on your list should generate an average of $3.00-$8.00/month in revenue.
This bonus will give you the secrets to monetizing your greatest business asset – your email list!
And this is yours when you join Unbreakable Business System through my link.
Bonus #5 – $10k In 10 Weeks ($197)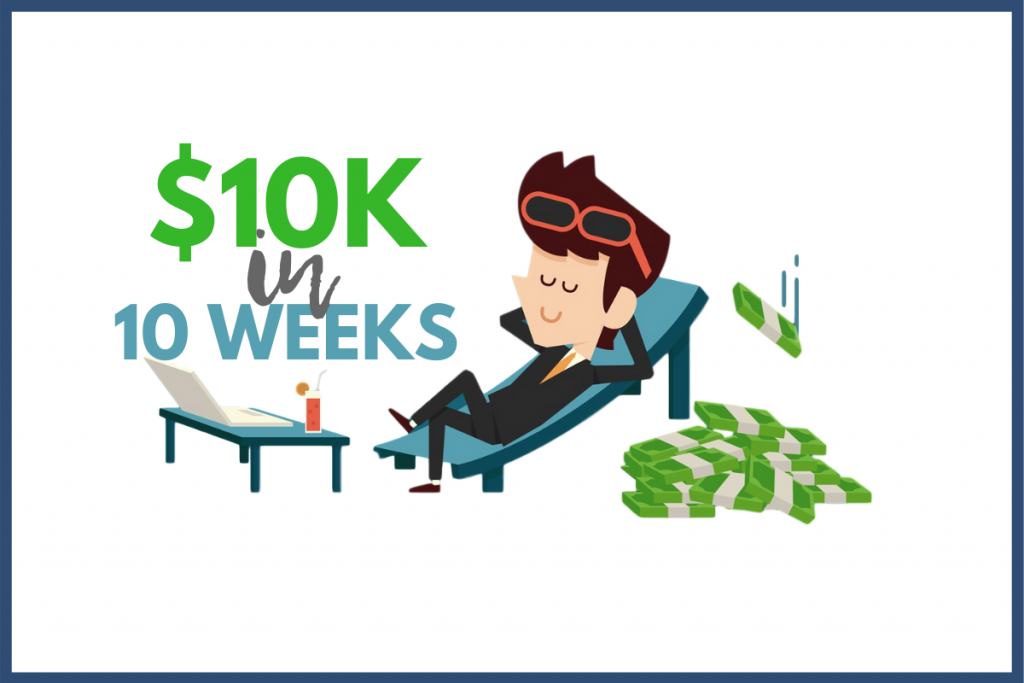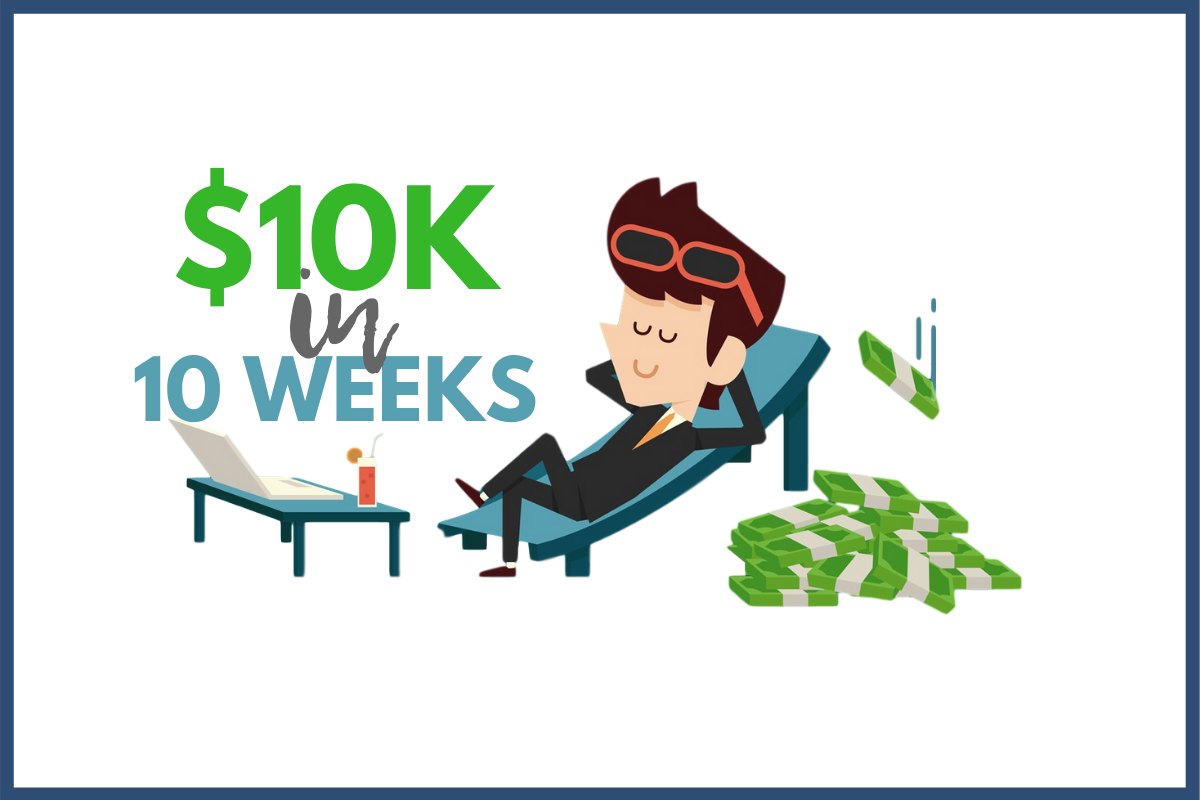 In this in-depth video training, you'll learn exactly how I set up and monetize my Resources Page (that generates $10k+ per month) and WHY I organize it that way – so you can copy exactly what I do and add one to your business!
You'll get over 90 minutes of me going through resource pages that my students created, giving feedback and suggestions, as well as what I like about each one, to give you more ideas for your own page.
While there are certainly best practices for your resources page, there are many ways to apply them. I've curated 12 great examples of a good resources page so you can quickly take a look at each one to get formatting and design ideas (and maybe some ideas for products you might want to promote).
Learn exactly how to add a resource page to your membership site when you join Unbreakable Business System.
Bonus #6 – The Affiliate Code Unlocked ($997)

How could you grow your business if you had an army of affiliates working for you?
Recently, I revealed nearly all of my secrets from over a decade as an affiliate manager to a small group of people…And the response was UNBELIEVABLE!
The strategies I share helped me build a $1 million per month affiliate program in 18 months and run multiple 6 and 7-figure affiliate programs.
This is nearly five hours of spilling ALL of my affiliate management secrets and strategies!
It is overflowing with tips and strategies you can implement right away.
You could literally take what I teach in this event and build a massively successful affiliate program for your business.
Get access to all my top insider affiliate strategies when you join Unbreakable Business System through my link.
Bonus #7 – Email Copywriting Workshop ($997)
People become customers because they're achieving results.
So how do you ensure they get the results while you continue to grow your list? Through your email copy.
In this training, you'll learn from several of the best copywriters in the world. They will teach you how to write effective email copy so your audience takes the actions you want them to take and achieve the results they're paying you to achieve.
Usually, this training is only available with our paid courses, but it's yours free when you join Unbreakable Business System through my link.
Bonus #8 – 2,000 Subscribers in 2 Weeks ($697)
How many lives could your business change if you had the top experts in your field teaching the material?
In this bonus, you'll discover how hosting a virtual summit can explode your list, massively build your reputation, and ignite your business…from someone who has generated more than 200,000 subscribers using this method.
This training typically costs $697, but is your's free when you join Unbreakable Business System.
TOTAL BONUSES VALUE: $4,978
So now that you've read to this point, there is really only one question…
What are you waiting for?
Click Here to purchase Unbreakable Business System from Grant Cardone and get ready to create a truly unbreakable business!
Final Thoughts on Grant Cardone's Unbreakable Business System…Would I Join?
The short answer…ABSOLUTELY!
This is the premier proven, premier on building a sustainable business to whatever level you want.
To my knowledge, no other system out there has the depth and practical training you'll find in Unbreakable Business System.
If you're looking for a way to start and grow an UNBREAKABLE business, then click the button below to enroll in Unbreakable Business System and get my $4,978 bonus package.
Questions?
Text me at (260) 217-4619