Who needs your love?
Like many people, my wedding included a reading from Chapter 13 of 1 Corinthians (AKA, the "Love Chapter").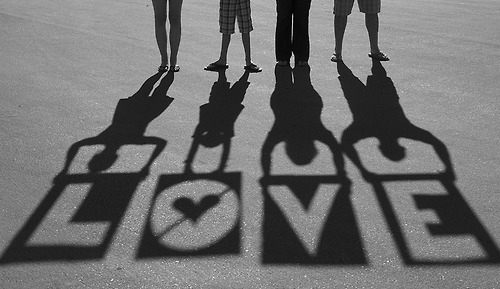 I'm pretty sure that every Christian wedding since approximately 125 A.D. has required at least portions of this chapter to be read. If it were not read, I am pretty sure the part of the wedding in which the pastor asks, "does anyone have any objections," would have been followed by someone interjecting that the obligatory reading of 1 Corinthians 13 was missing.
I always took that chapter as "the marriage chapter." It was great advice for husbands and wives, but it stopped there. I never applied these principles to other forms of leadership or relationships.
Love is patient, love is kind. It does not envy, it does not boast, it is not proud. It does not dishonor others, it is not self-seeking, it is not easily angered, it keeps no record of wrongs. Love does not delight in evil but rejoices with the truth. It always protects, always trusts, always hopes, always perseveres. Love never fails.