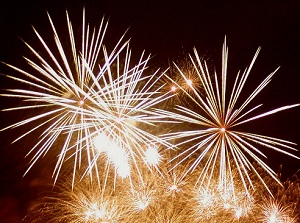 What a year!
As 2012 draws to a close, I look back with a sense of gratefulness and wonder at the short year that was with my blog.
The journey only started four short months ago, on August 23.
Join me now in a look back at the top posts of 2012. For you new readers, I hope that you will find wisdom, laughter, and even hope in these posts.
There's No Such Thing as…
10. An Urgent Email – How Not to Suck at Email – Part One | Part Two
9. An Excuse Not to do One-on-One Meetings – All You Need to Know about One-on-One Meetings
8. Nothing to be Thankful For – Things For Which I Am Thankful This Year
7. A Bad Time to Start – Beginnings (Or…The Declarations of a Failure)
6. Acceptable Gossip – Four Ways to Shut Up a Gossip
5. A Bad Way to Say "I love you." – Letters from Dad
4. A Reason to Dwell on Yesterday – It's a Brand New Day
3. A Politician That Will Ever Deliver This Speech – The Greatest Political Speech Never Made
2. Excuses – A Soft Generation (Or…A Lesson from Sugar Ray Leonard)
1. A Reason Not to Write Thank You Notes – The Power of Gratitude: A Thank You Thursday Story
Note that the most popular post this year was a guest post, from Jon Stolpe. I love to allow other great thought leaders share with this audience, so if you are interested in guest posting, here's how.
I'll be back on Wednesday to start the new year in high gear.
Have a very safe. happy, and prosperous 2013!
Question: I want to hear from you. What was your favorite post of this year? You can leave a comment by clicking here.