Here's everything we promised for the birthday bundle! Both sets up swipe copy are below. The interview with Ray will be up after Matt returns (approximately mid-July) and we'll let you know as soon as we schedule the bootcamp.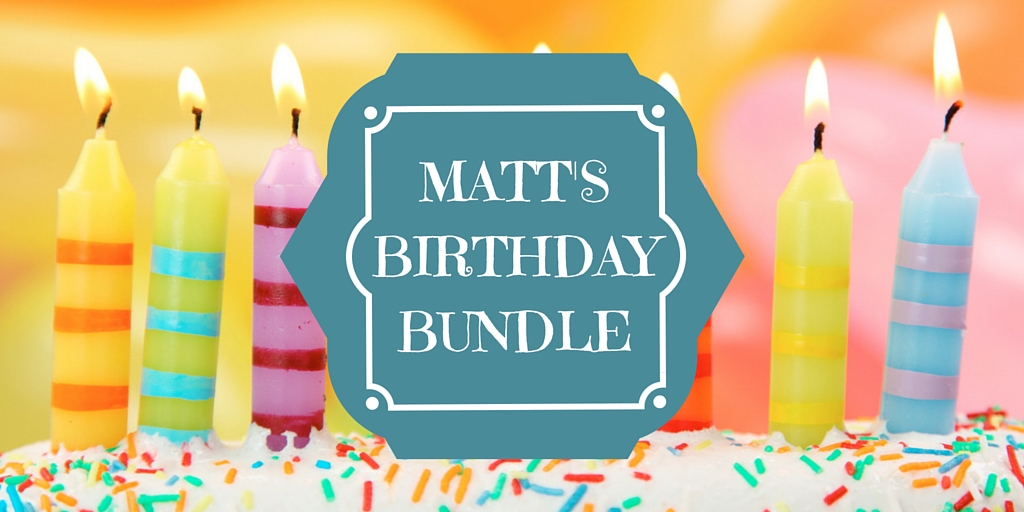 Matt's Top 100 Subject Lines
Affiliate Recruiting Swipe Files
Click each link to download a .txt file.
Initial Reach Out Emails
The key with initial reach outs are to keep them short and sweet. Resist the urge to share TOO much information. You just want a reply.
Initial Reach Out – Promoted Similar Product (Found in Search)
Initial Reach Out – Promoted Similar Product (Saw on Leaderboard) | Version 2
Initial Reach Out – Competitor
Initial Reach Out – Member of Group
Followup Emails (No Reply)
The most effective first followup email is a RE: or FW: email (RE: typically works better).
These are 2nd followup examples.
Followup Email – Promoted Similar Product (Search and Leaderboard)
Followup Email – Member of Group
Reply Emails
There are no specific templates for reply emails. They vary wildly based on your launch. That said, be sure to provide as much detail as possible to the YES and MAYBE replies.
YES REPLIES: If someone says YES, send them more information (dates, details, etc.) and sign them up.
NO REPLIES: If they reply NO, make sure to thank them and ask them why. Someone who declines because of timing is still a potential affiliate in the future. Someone who says it's a bad fit should be removed from your prospect list.
MAYBE REPLIES: This is the most common reply. Send this group as much information as practical, preferably a link to your affiliate page.
TWO KEY PHRASES: The key in the maybe reply email is to point blank say at the end, "Are you in?" or "Let me know if you are in."
When to Followup
Here is the exact timeline we use. It will vary based on how far off your launch is, but you should start at least six months prior.
Initial Emails
Followup #1: 14 Days (RE: reply or FW:)
Followup #2: 42 Days
Maybe Replies
Followup #1: 7 Days (RE: reply)
Followup #2: 17 Days (RE: reply)
Followup #3: 35 Days (RE: reply)
Followup #4: 2 weeks prior to launch (download this template)
NOTE: If you feel like your followup emails might be getting caught in the Promo tab or spam, test them out with some friends. If they are, look carefully at the number of links, images, etc.
Then on future followups, consider sending a VERY SHORT email reply and just linking them to your affiliate center or resource page and seeing what kind of reply you get then.