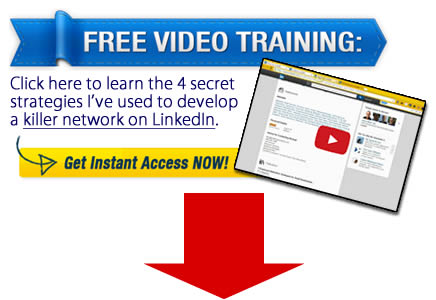 Are you ready to take your networking to the next level?
If so, my screencast will show you four really cool ways to use LinkedIn to build, nurture, use your network. (Yes, I said use it. You do think it's OK to benefit from relationships, don't you?)
Enter your email here. Privacy Guarantee: I will never share your e-mail address with anyone else.