I never expected to leave the amusement park feeling the way that I did.
I didn't expect to leave there learning life lessons. I didn't expect to walk away with a sense of accomplishment or pride.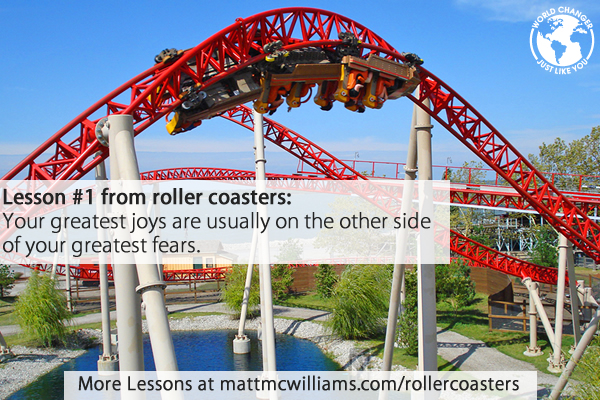 Your greatest joys are usually on the other side of your greatest fears. (Tweet That) | Share this Graphic on Pinterest | Share on Facebook
But I did. I left there learning 4 powerful lessons about life, fear, leadership, and even parenting.
Last week, Tara and I went to Cedar Point in Ohio. It was our birthday present to ourselves.
It was a three-day getaway for the two of us and I enjoyed the time off. But, I also had my eyes open for learning opportunities and stories to share with you. That's what I do, after all.