What is the best way to communicate vision?
According to Dennis Crowley, the CEO of the rapidly growing company Foursquare, the secret is doing it over and over again. He says that he overcommunicates the company's vision to his 130-plus team members.
I read an article about him and his company on a recent trip to San Francisco and took this picture of a great reminder for all of us.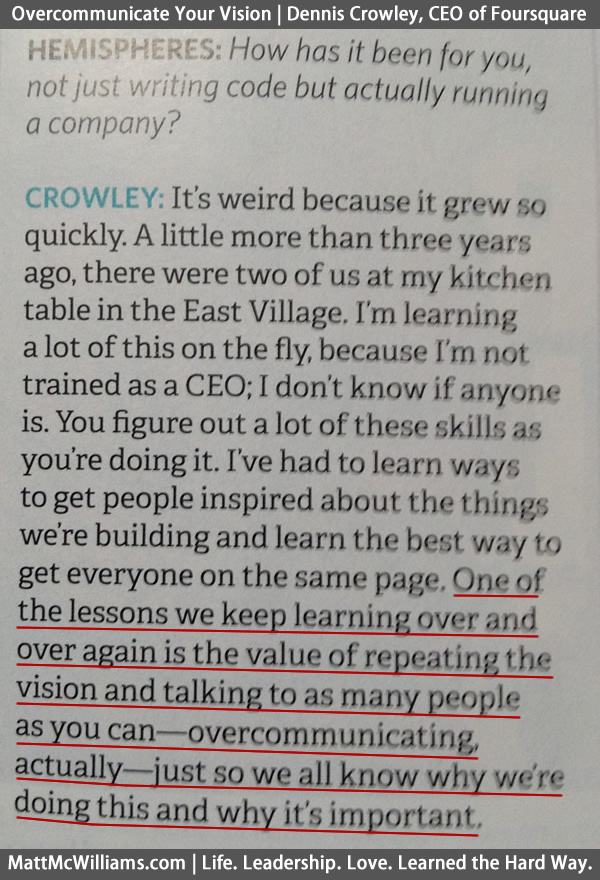 You should know it, believe in it, and communicate it right up until the point where you are sick of it…and then communicate it again.
Part of the reason is that in a growing company, the faces change frequently. Every week, it seems, there are new team members. They need it drilled in.
The other reason is that the daily grind of customer calls, server crashes, reporting, sales meetings, etc. often causes teams to forget the vision. So repetition becomes very important.
7 steps to developing, communicating, and drilling home a vision.