Q: What's the best way to get your team involved in the holiday spirit?
A: Make corporate giving a team effort.
So often, companies that do give, do so without much fanfare internally. Even worse, they do so without involving their team. The CEO or other person decides who to give to, writes a check, and it's done with. Rinse and repeat next year.
But the better way to do it is to involve your team. Get them excited about what the company is doing to support the community, help the needy, and in the process, spread the word about the company. (Yes, community involvement can be a marketing strategy…and no, that isn't evil).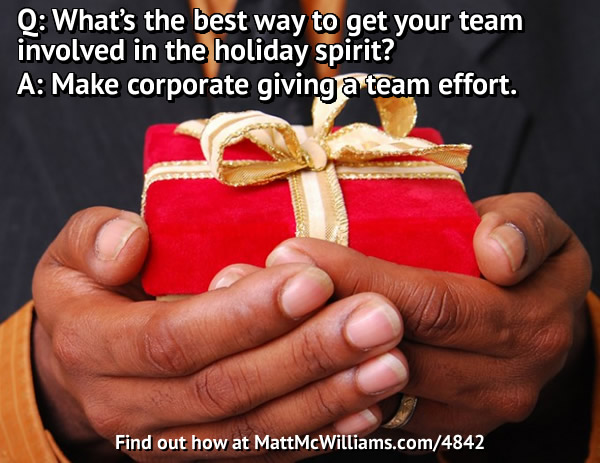 Top 5 benefits to involving your team in giving
1. They buy-in to the giving
When they are a part of choosing the recipients, everyone rallies around the cause.