Love is patient, love is kind. It does not envy, it does not boast, it is not proud.
That, if you didn't already know, is from the 4th verse of the 13th Chapter of First Corinthians, better known around the world as the Love Chapter.
All of those traits make for good spouses, good parents, and good leaders. But there is more to love, more to life, and more to leading others than those things.
Sometimes, you have to fake it.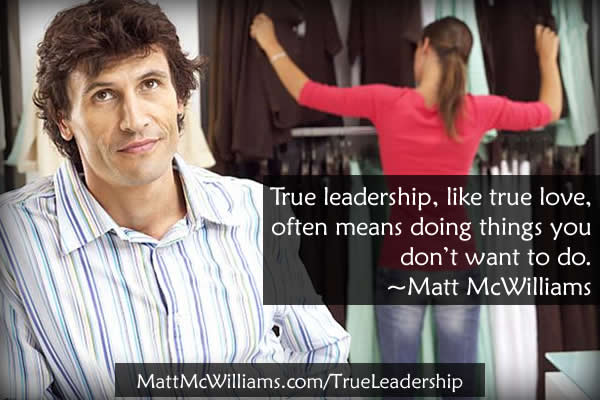 True leadership, like true love, often means doing things you don't want to do. (Tweet That) | Share this Graphic on Pinterest | Share on Facebook
Sometimes, you have to fake patience.
With some people, you have to fake kindness.
Some days, when envy is coursing through your veins, you have to pretend that you are happy for someone.