What You Knew as a Kid...Can be Recaptured Again
Do you remember when you always won? When your imagination allowed you to experience the thrill of victory over and over again? The greatest gift you can give anyone, including yourself, is the opportunity and encouragement to imagine great things.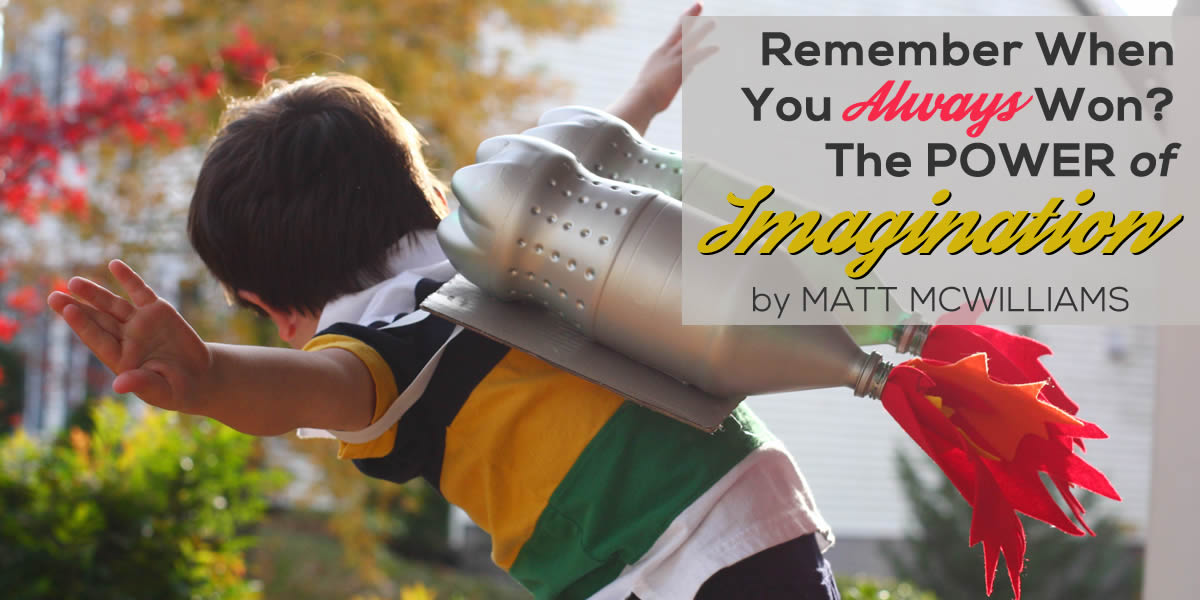 When I was a kid, I always won. I don't mean that literally, but in my imagination it was always the bottom of the ninth inning. The World Series was always on the line. And I always hit the game-winning home run.
In basketball, I must have hit tens of thousands of game winning shots in my mind. There were always five seconds left…
"5…4…3…2…1…the shot is off…and it's GOOD! The crowd goes wild!"
If a real basketball was involved and I missed, I was always fouled. I always had a chance to win.
As I grew older, I played golf. Every day, I faced putts to win the U.S. Open or the Masters. Sometimes on the practice green, sometimes in my apartment or dorm room, but most often in my mind.