Yesterday I wrote:
Helplessness is learned. We learn it from our own experiences and from others. It's not something that is ingrained in us. There is a way out. What separates those who react well from those who don't is their conditioning. The good news is you can recondition yourself. You can overcome your learned helplessness.
That's what I told Grant after he came to me at the end of his rope.
So how do you recondition yourself to handle adversity? How do you overcome helplessness and use problems as catalysts rather than allow them to be dead ends?
There are six steps that I shared with Grant that I am now sharing with you. They will recondition you to make most of difficult times.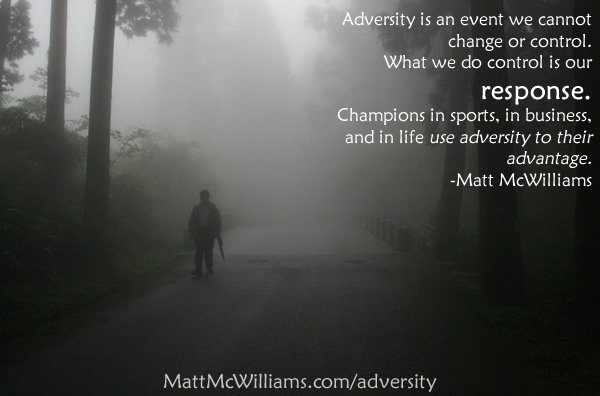 Champions in sports, in business, and in life use adversity to their advantage. Find out how. (Tweet That) | Share this Graphic on Pinterest | Share on Facebook
Grant had his list of things that made him feel helpless ready when we met again. (Remember, I had asked him and you to make your list. Did you? If not, stop now and think through that.)