What's the secret to raising positive kids who believe they can change the world?
Short answer: There is none. There is no one secret to raising children who are positive, who get good grades or who go on to change the world.
But there is one technique that could make a big difference. And it is vastly underused.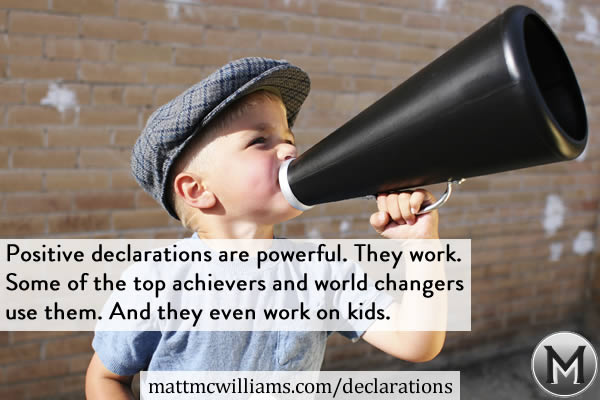 Positive declarations are powerful and they even work on kids! (Tweet That) | Share this Graphic on Pinterest | Share on Facebook