Do you want to know the real magic word when it comes to personal development?
It might surprise you. It sure got me thinking when Dan Erickson shared it with me.
Read more from Dan below. If you don't know Dan, he is a college instructor, a single dad, a musician, and a writer. He's written hundreds of poems and songs and two books: A Train Called Forgiveness and At The Crossing of Justice and Mercy. Read his advice below and then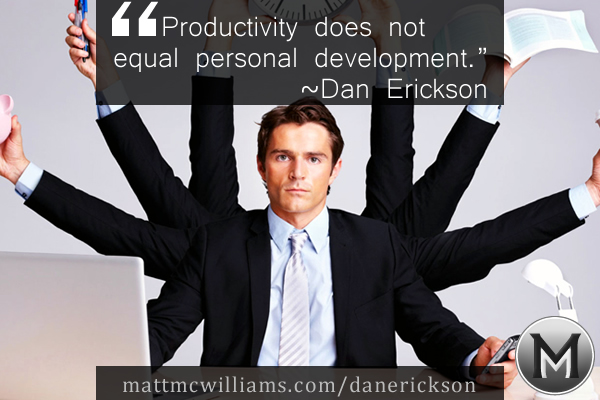 Productivity does not equal personal development. -@DanErickson8 (Tweet That) | Share this Graphic on Pinterest | Share on Facebook
When Matt asked me to write a post on personal development the first thing that came to mind was:
"Really? Personal development? Why me, Matt?"
That's right. My first thought was that I am definitely not qualified to write about personal development. After all, what have I accomplished in life? I'm just a college instructor who's written a couple of books that have sold less than a couple hundred copies. Personal development? Me?
The second thing that came to mind was a word:
Productivity.