In every part of life, we usually get what we expect.
If you wake up expecting your boss to be a jerk to you, he probably will be. If you drive to the gym expecting to be unfocused during your workout, you'll find a gym full of squirrels. If you expect your child to act up at just the wrong time, guess what he or she does?
You get what you expect, good or bad.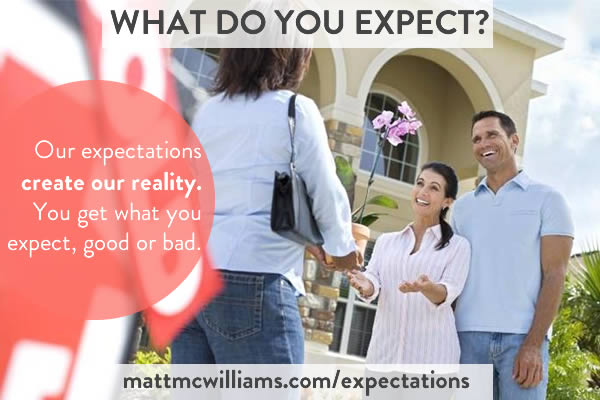 Our expectations create our reality. You get what you expect, good or bad. (Tweet That) | Share this Graphic on Pinterest | Share on Facebook
Years ago I heard a story about a store clerk. I am almost certain that I heard this story from Zig Ziglar, because I can just hear it in his voice.
Whether it was him or someone else, it illustrates how our expectations create our reality so well.