If you want to influence people, you have to understand them first.
If you want more sales, more followers, or more raving fans, you have to walk a mile (or ten) in their shoes.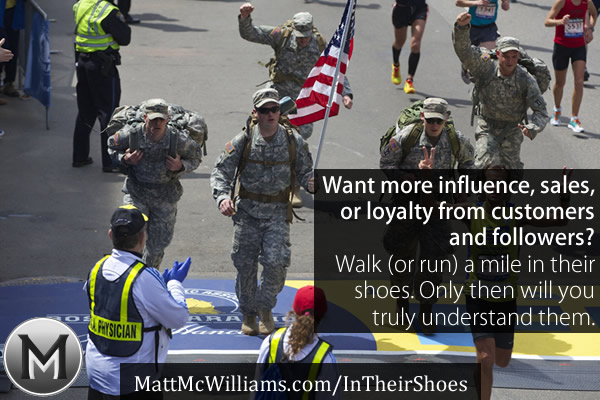 Last year, I ran my first half marathon.
The first two people to take off from the starting line were two soldiers, dressed in full gear. I'm talking camouflage pants and coats, boots, and a nearly 100-pound backpack. For 13.1 miles!
As I passed them near the one-mile marker and then watched them cross the finish line long after me (I'm bragging that I beat two guys carrying the equivalent of my wife on their backs!), I realized something: