Hey, I'm Matt. By a quick way of introduction, I've been fortunate enough to spend the past decade-plus (yes, that makes me old) working with some of the most amazing people. Here's a brief list of companies and amazing entrepreneurs I've worked with:

In my years as an affiliate/JV manager, consultant, and online entrepreneur, I've experimented, failed, and sometimes succeeded. This blog is me doing my best to share my lifetime of lessons with you.
I'll show you how to:
Make more money as an affiliate marketer.
Leverage affiliate relationships to maximize your income.
Rock your next product launch.
Turn the grind into…well, less of a grind.
If you want to know more about me personally, read below.
But enough about me…
I want to know about you and help you.
If you want to learn my formula for rocking a promo as an affiliate, click here and subscribe. I'll send you my free training, The 5 Pillars of Your Best Launch Ever.
Also, when you subscribe, make sure to reply and let me know how I can help YOU.
Click here to subscribe and get my free training that shows you how to make your next launch your best ever.
And if you happen to want to know more about me…well, here is the long bio on me.
My Story
I have worked in small business and online marketing for as long as I can remember. That is mostly because I could never make it in a "real job."
At the age of 23, I was fired by my dad (the day after my birthday). That was the second time I'd been fired. Thankfully, I had started my own company on the side in online marketing. It only took two years for that company to go under.
At the age of 25, I was arrested and faced up to 42 years in prison. You can read that full story here.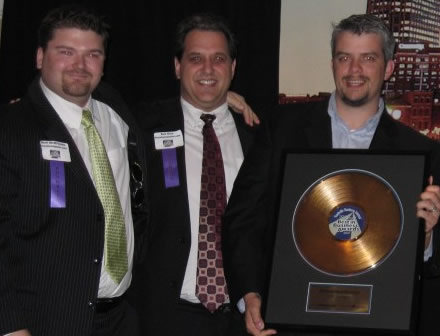 By the age of 27, I was an executive in a thriving start-up. We won the Best in Business Award from the Nashville Business Journal that year and by year's end, we had 50+ people working for us. I was personally leading a team of 12 people…and had no clue what I was doing. I sucked as a leader and everyone knew it. I was their first employee and helped start the company above the CFO's garage. I had no business leading a team, but somehow we managed to succeed in spite of me.
Click here to read what I did about my poor leadership and how I improved it.
I was fired from there (my third firing in case you're counting) but went on to find success at a new company.  In 2010 I was recognized as the top Affiliate Marketing Manager in the world by the Affiliate Summit Pinnacle Awards. I've won numerous other awards in that field as well.
I left that company (the first time in my life that I left a job by choice) and went back to the previous company. Yes, the one that fired me. Eight months later, the CEO left and the company laid off more than half the staff. I was one of those people. Firing number four (and it will be my last).
So there I was in November of 2011. Unemployed, brand new house, a six-month old daughter and stay-at-home mom to support. That was the moment I decided to change the world.
Just kidding. That was the moment I decided to panic. But, once I calmed down, I resolved to live a life of meaning and purpose. I came to realize that I can and should change the world. I resolved never again to be dependent on an employer for income or others for approval. And I resolved to leave a legacy.
Due to the path I've taken to this point, I have a unique viewpoint on the ever-changing world in which we live. Most importantly, I have failed at mostly everything I have tried the first time. Thankfully, I usually learned from those mistakes.
And that is good news for you. I invite you to learn with me and from me. I invite you to leave your own legacy. I invite you to change the world. Are you in?
A little more about me…
I am a published author in the book Internet Marketing From The Real Experts and have published countless articles in industry trade magazines. I was born and raised in the south and currently live in Fort Wayne, IN with my lovely wife Tara and daughter Aracelli.
My consulting company, Matt McWilliams Consulting, Inc. (that name took me forever to come up with), has clients all over the country in various industries ranging from educational courses to consumer goods and the financial industry. In my free time I enjoy spending time with my wife and daughter, running, reading, and long days of doing yard work listening to various podcasts.
Me with the two loves of my life: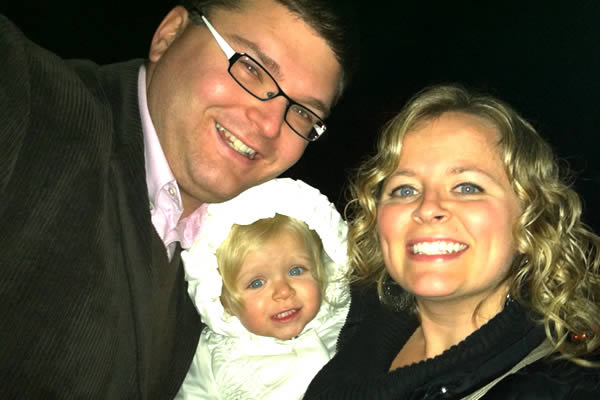 You can find me elsewhere here:
Twitter: @MattMcWilliams2
LinkedIn: Profile
Google Plus: +Matt McWilliams
Click here to subscribe and get my free training that shows you how to make your next launch your best ever.