Do you procrastinate too much? Are you waiting for your "big break" to take the next (or first) step towards your big goal? If so, then it's time to get rid of procrastination once and for all. Here's how.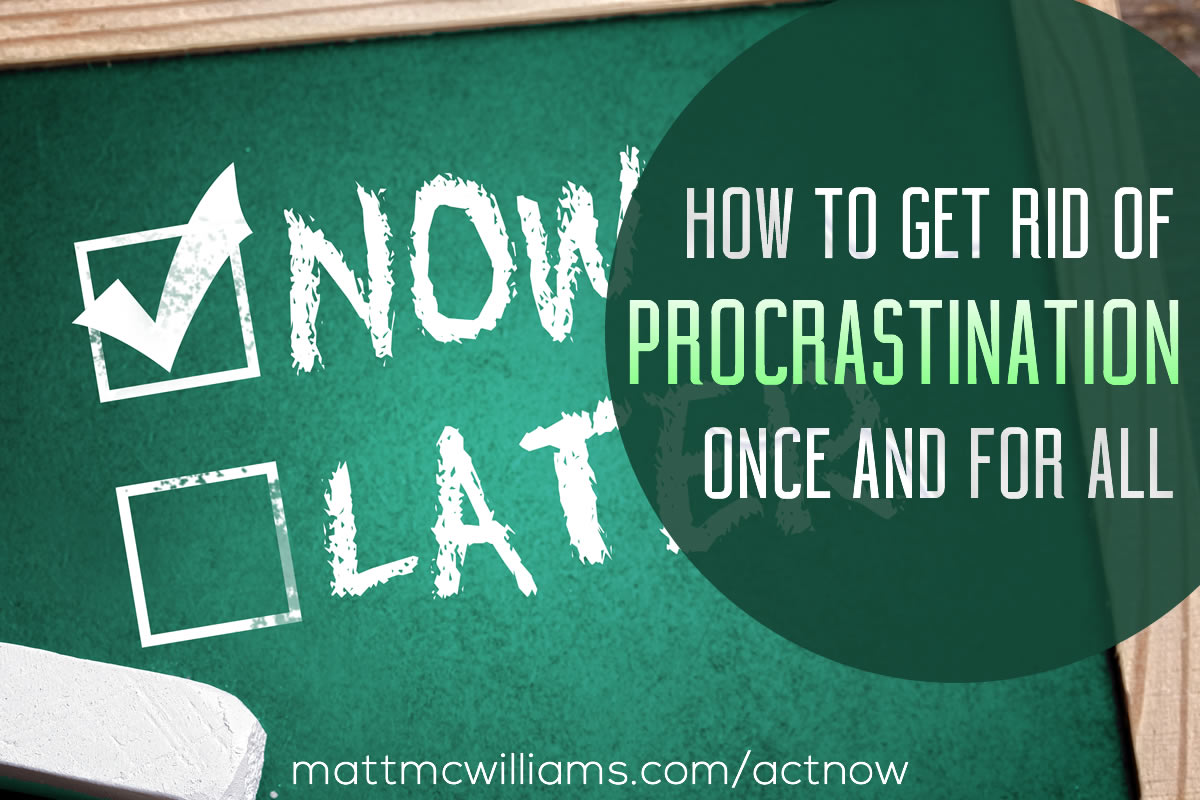 The irony of this post is that I procrastinated in writing it.
I had a cooler post that I wanted to write. One that had me more excited than this post. One that was more fun to write. So I started down the path of writing that one. (It's worth the wait, trust me.)
Then I realized I would be a hypocrite of the worst kind. So here I am; writing this post about procrastination. Talk about applying the principles I write about. Admittedly, taking my own advice is much harder than giving it.