Category Archives:
Success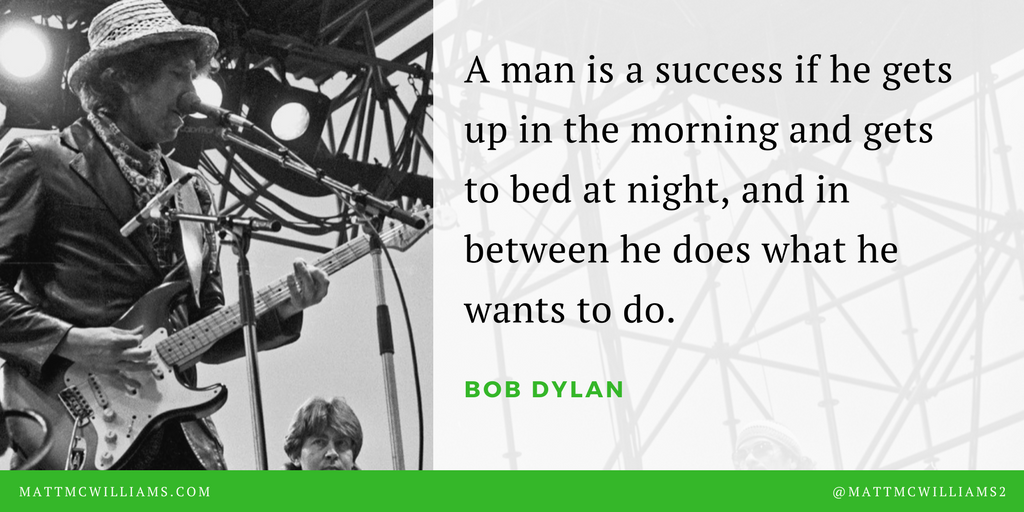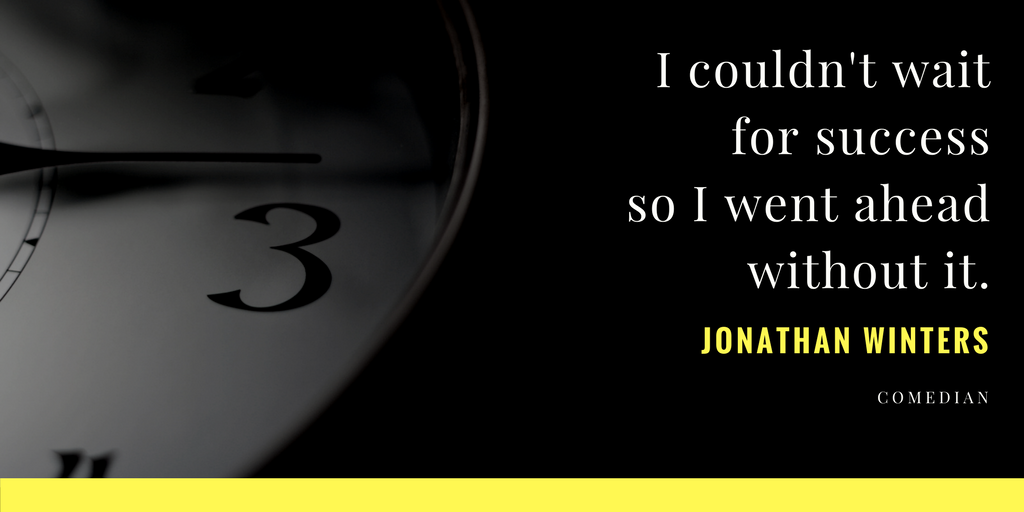 The Affiliate Guy Daily Episode 134
I got my first negative iTunes review ever (out of like 500+ for all my podcasts). That got me thinking…how should you handle hate mail, complaints, and those people who appoint themselves as your own personal critic…especially when they are subscribed to your email list for FREE! What about those people who complain when you promote? What's the best way to handle haters? That's what today's episode is all about.
The Affiliate Guy Daily Episode 055
To make the leap from successful to very successful, there are four things you must learn to do. These apply to affiliate marketing, business in general, and really to all of life. As I've studied the most successful people throughout history, they've all learned to do these four things.
Listen below:
How Setting Hyper-Specific Goals Can Explode Your Affiliate Income Stream In Your Personality-Based Business
What if you could completely remove failure as an option in your affiliate marketing? What if there was a way to set goals that would guarantee your success as an affiliate? Well, there is. By following the three principles outlined in today's post you can ensure your success — whether it is your first affiliate promotion or your 100th.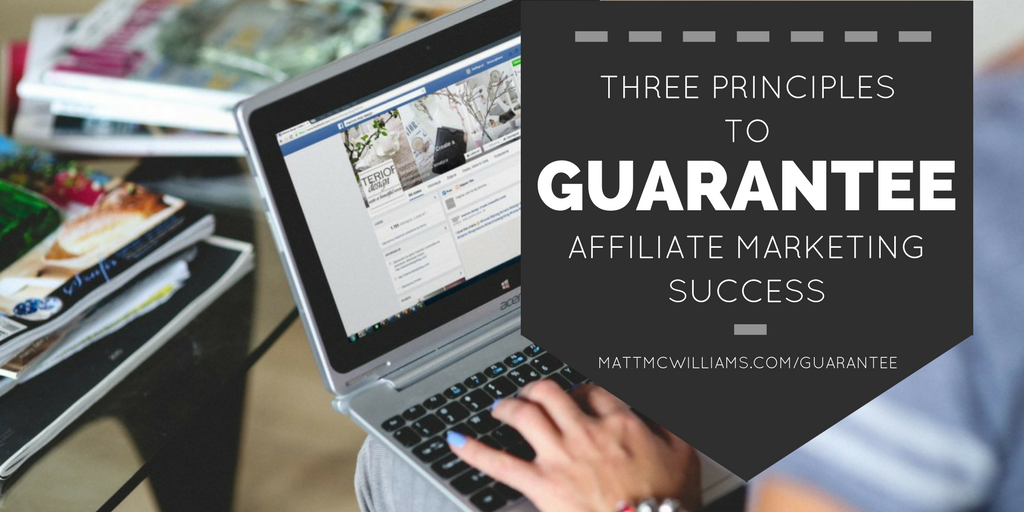 Let's be honest:
It hurts when you join a launch as an affiliate and don't make a dime.
At Least Not How You've Been Taught To Do It
December is here again. This means that, like many of you, I have been spending time recently reflecting on 2015 and making plans and goals for 2016.  As I've been thinking about my goals, I've realized that traditional goal setting doesn't work…at least not the way that the majority of people do it.  But there […]
"Put your heart, mind and soul into even your smallest acts. This is the secret of success." ~Swami Sivananda
What Abraham Lincoln's Story Shows us About the Power of Persistence
Healthy Obsessions That Lead to High Performance
When I was a teenager, I was obsessed with one thing (and it's not what you think). I woke up thinking about it, I went to bed thinking about it, and it consumed my mind throughout the day. After school, I could not wait for it. I planned every minute of my day around it. I was obsessed…and highly successful at this one thing.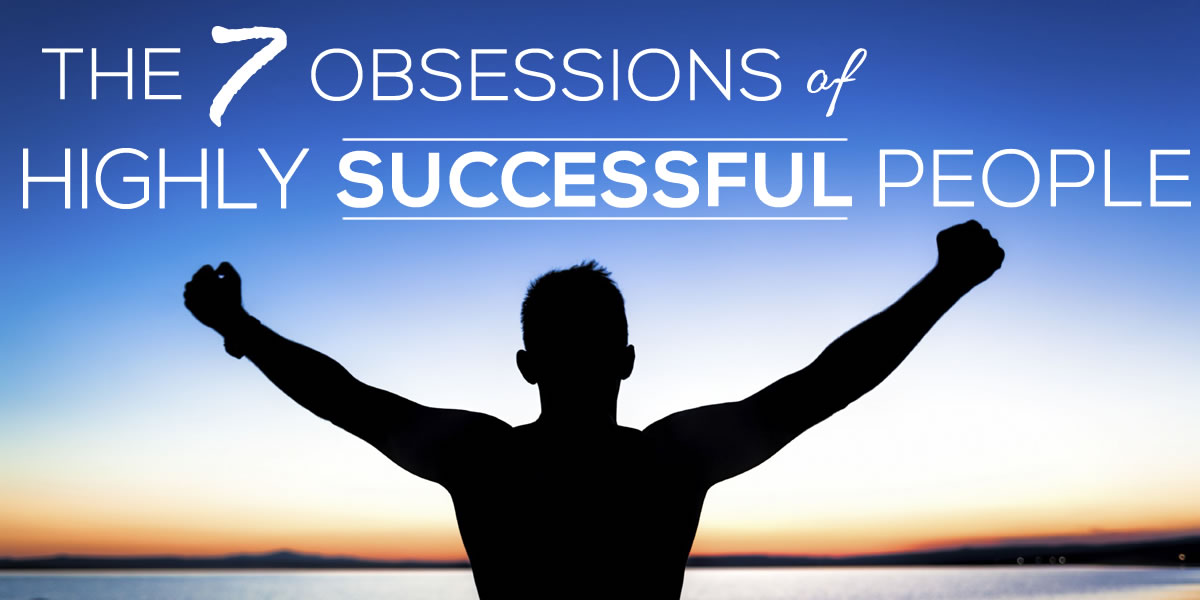 For me, that one thing was golf. And the lessons I learned reaching the top levels of that game have benefited me throughout my life.
Discover the "Why" Behind Everything You Do
Why do you think the way you do? Why do you act the way you act? Why do you do everything you do? Do you know? Does it matter? Well today's guest will explain why it is vitally important to figure out why you exist…and how to express it.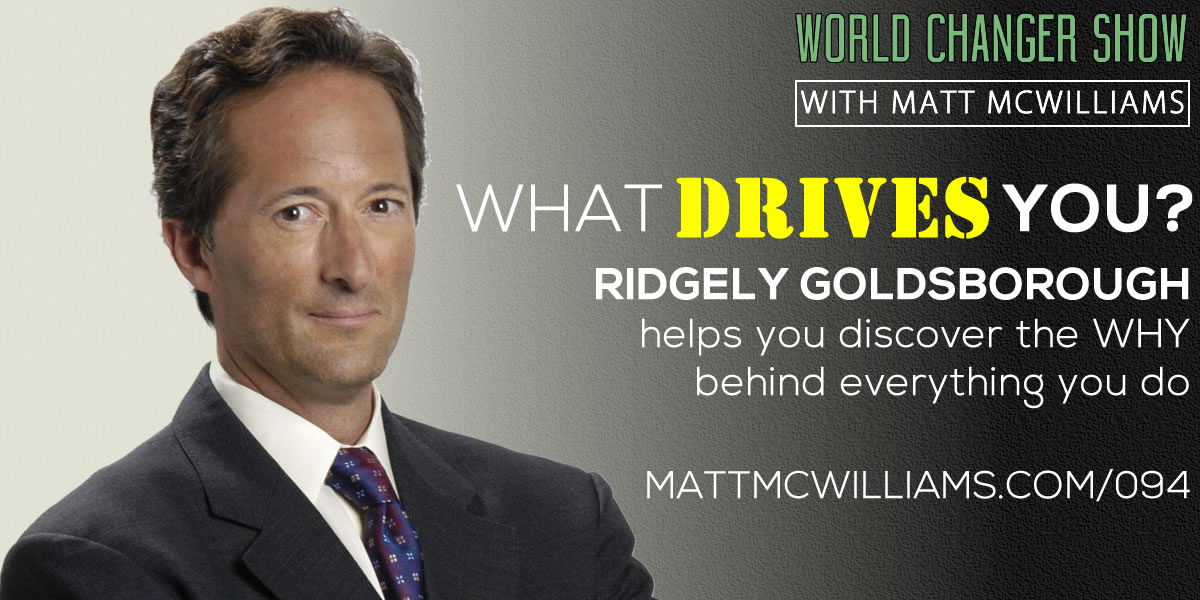 Today's Topics
In today's episode, our guest and I talk about:
The power of Entrepreneurship
Ridgely's biggest successes
Why your "why" is important
The process for discovering your "why"
Ridgely takes me through the process he goes through with his coaching clients to find their "why"
My "why"