I was a customer service punk for most of my life.
I expected great service but I sucked at giving it. I was even fired for poor customer service when I was 24…by my dad…the day after my birthday.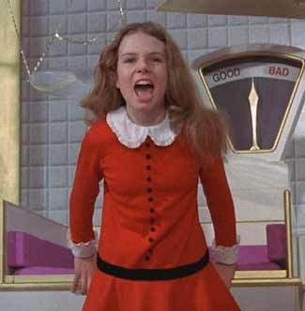 Yeah, I was that guy. I walked into work on July 1, 2003, ready for another day of treating customers like they were an inconvenience, inferior to me in every way, and only slightly smarter than what I ate for breakfast. My birthday was the day before and I was all dressed up for work. Then my dad fired me…and gave me some cash for my birthday. Yeah, that kind of stung.
But my dad was right to do what he did. In fact, he should have fired me about six months before that, sometime around the time that the 12th customer complained about my bad attitude. OK, 18 months before that would have been right.
I kept that attitude for the better part of the next six years. Sure, I was good at hiding it with the big customers. In fact, I even became a bit of a relationship rock star with our big clients. But inside, I still harbored a disdain for customers in general.
And I had no idea what it actually looked like to serve someone.
That is until I started a new job in 2009 at Legacy Learning Systems and two events changed me forever. I was the new big shot and really thought highly of myself. When I first started, they were remodeling to make more office space so four of us shared a large room together; me, my two marketing cohorts, and the finance guy, Eric.
Late one afternoon I heard Eric answer the phone and clearly he was confused. The guy calling had called him to ask him how to do something like update his stock portfolio or change his health insurance (I forget exactly what it was, but suffice it to say it was totally random). We were an educational DVD company. I think this guy literally picked a number online and picked an extension and ended up with Eric. Lucky for him, because Eric looked things up on Google, walked him through it, and spent more than 10 minutes helping him.
I could not believe it. I asked him why he did it and he told me that we are in a service industry and can't pick and choose whom we serve and how we serve them. So he served this man in the only way he knew how at the time. What goes around, comes around, right?
The second event occurred within 48 hours. We got a new shipment of courses, which meant approximately 2,000 boxes needed be unloaded…and we only had one guy in shipping. I was on a conference call and could not help but when I was off, I went to the back and found all but a few of the boxes were unloaded.
Everyone in the company, from the CEO and Eric to the receptionist and the video guys were helping to unload boxes. What would have taken Chris, the lone shipping guy, probably eight hours took the group only about 30 minutes.
All of them, like Eric with the guy on the phone, showed me the right customer service attitude. They led from the top.
I learned from them and I set a strict policy of never talking poorly about any customer, even when it killed me to not. I held my tongue for my benefit and for the benefit of those around me.
If the leadership moans and complains about a customer, then why should your front line people care about them?
Now that I have my own business again, I see directly how every customer is responsible for my family's food, shelter, and clothing. Sure, that one guy (no it's not you if you are reading this) might have asked a dumb question or made me spend two hours on an Excel sheet that day, but that same man also paid all of our bills last month.
Great customer service always starts with the right attitude. And the right attitude usually starts at the top.
The words and actions of leaders are powerful so watch them carefully, especially when they are about your customers.
What customer service lessons have you learned and how did you learn them?