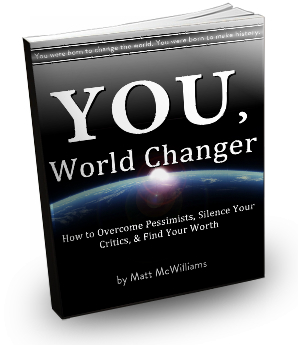 YOU, World Changer will help you to overcome the pessimists in your life, silence your critics, and find your worth.
It's short and sweet and it's equal parts inspiration and information. Enjoy it, but even more important…do something with it.
You can get it free by subscribing to my email updates.
Enter your email here. Privacy Guarantee: I will never share your e-mail address with anyone else.