To truly grow your network, you have to give. A lot.
I have previous written about growing and maintaining your network. You have to keep your network warm for when you truly need it. You must invest in your network so that you are always in the back of people's minds.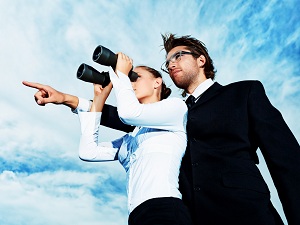 And you have to give to your network with no expectation (but certainly a hope) of a return.
I recently received an email from a member of my network. I had reached out to him as I do with each member of my network quarterly and he replied that he was looking for a job.
I told him my advice and about a month later, I received this email:
Hi Matt,

I hope all is well. We spoke in length recently about pursuing Affiliate Manager opportunities. I just wanted to let you know I landed a position with an OPM. I took your advice and just picked the phone up and called the OPM. We talked for a little while and I had the job. You were right about just making phone calls. They are the easiest way to communicate. I just want to thank you for your advice and I let you know that it helped me land this current opportunity.

Rick
He asked me for advice on how to reach out to OPMs (OPMs are outsourced program managers for companies' affiliate marketing programs). I told him that, like in most businesses, most prospective employees simply fill out a form online, email a resume, or at best ask for an email introduction. Rarely does someone pick up the phone make his or her pitch to a live person. That's some free job hunting advice for you.
I've mentioned before that 100% of my job offers over the past seven years have come from my network. Not a single one from job boards, emailing my resume, or filling out some silly form online. Each of them resulted from the genesis of a warm network.
A good friend of mine recently told me that he described me to his company (who was looking for a consultant in my area of expertise) in the following way:
Matt has the unique ability to build intimate relationships with scale.
Whew!
That is a powerful statement.
While it may be unique, I do not believe that it is innate or that I was born special. I believe that everyone is born with the ability to build intimate relationships with scale.
What separates me, to be blunt, is that I hustle at it. I prioritize it in my calendar. I do it when my calendar says so. I do when it excites me. I do it when I dread it. And I spent a lot of time and money building and maintaining my network.
It really is that simple.
If I had any "secrets," I reveal them in these three posts:
Maintaining a Warm Network – What I've Done
Your Networking Budget – 200 Hours and $1000
That is my playbook. The rest is up to you doing the work.
If you truly needed your network today, would they be there for you? What are you doing to maintain a warm network?