"Let me tell you why our company is so great."
That was the number one mistake I made during the interviewing process. I've come to learn it's incredibly common.
And I think I finally found the reason: Insecurity.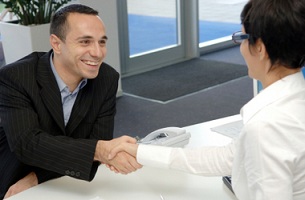 Insecurity is a very strong, and perhaps offensive, word to small business leaders, but that is the reason I spent so much time selling our company to potential hires rather than making them sell themselves to me.
Here is what the typical interview looked like early on:
Me: Tell me what you know about our company?
Interviewee: Well I read a little on the site and Joe told me that you guys are growing fast, but honestly, not much else.
Me: OK, let's forget the fact that you hardly did any research on us, and allow me to tell you our story. We started in the garage and…
22 minutes later…
Me: But enough about us, I've got a few minutes before my next sales call to learn about you. Are you completely literate in the English language?
Interviewee: I believe so.
Me: Great. We'll be in touch soon.
Interview analysis: Well, he did have a pulse and his handshake was firm and Joe says all kinds of nice things about him. Let's give him a chance!
No doubt by the end of the interview I had calmed all of his fears about working for our small business, but what had I done to calm my own fears about hiring him? Nothing.
I was insecure about where we stood in the business world. As a small business leader of a merry band of ten, with less than $2 million in sales, I could spout off all of the ways we couldn't stand up against the competition:
No health insurance
No 401(k)
No fancy office furniture
No company-provided meals
No prestige
No office ping-pong table (gasp!)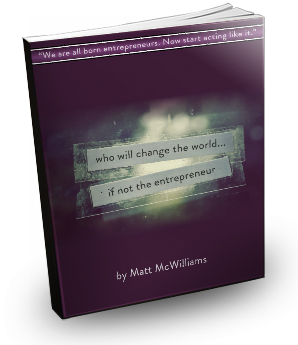 And on and on and on.
My insecurity led to some really bad hires that could have been completely avoided. Thankfully we were very blessed to accidentally hire some amazing people too.
The hiring process should be lengthy and difficult for a potential team member. Be confident in your company and don't try to sell it to them, at least not early on. There will eventually be a time for that…it's called the offer. You may miss out on some good people because you made it too difficult and while scary, that is OK. You will also avoid hiring some nut jobs.
Be secure. Believe in what you are doing. Make the interviewee be the one doing the selling. Take your time with the process and if there is any doubt about a potential hire, don't pull the trigger until you are absolutely sure. That might mean another interview with you or with another person or another phone call, whatever it takes to be sure. You'll be glad you did.
SPECIAL NOTE: It was Chris Hogan's answer on the EntreLeadership Podcast (click here to listen to the episode) to a question I had about the hiring process that led me to this discovery. Without his answer, I would still struggle with insecurity. Thank you Chris!
How has insecurity hurt you in the hiring or interview process?