Returning an insult is like taking a baseball bat to your face when a bee is stinging you.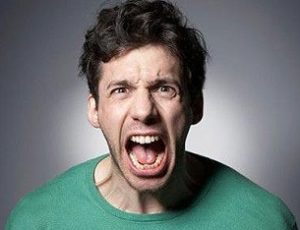 Sure, you might kill the bee. But you'll also break your nose and get a black eye.
And you might miss the bee anyway. Now you have an angry bee looking to sting you again.
Something to think about the next time someone insults or offends you. Don't take a baseball bat to your face.
You know the proper reaction. I don't need to tell you. My hope is that this mental picture helps you realize the severe damage (often permanent) that can result from returning an insult.
If your default reaction to being insulted or criticized is to immediately fire back, here is my one tip for you:
Practice.
Practice reacting properly to insults.
Learning to react properly to an insult is no different than learning any new skill or breaking any bad habit. It takes practice and visualization.
Imagine that you found out your best friend was throwing a surprise party for you and you want to act surprised. What do you do? You spend at least a minute either practicing your fake surprise or visualizing it, don't you? This works the same way.
Practice and visualize being insulted and then reacting in a way that would make you proud. Give it time and soon you will have a new default reaction.
Question: Do mental pictures like this help you to change your behavior?