Last week, I stumbled across something that I think could be a game changer. It's called SmartBribe and it's the latest in a series of amazing products from Bryan Harris. Once you see how you can use it, you'll be blown away.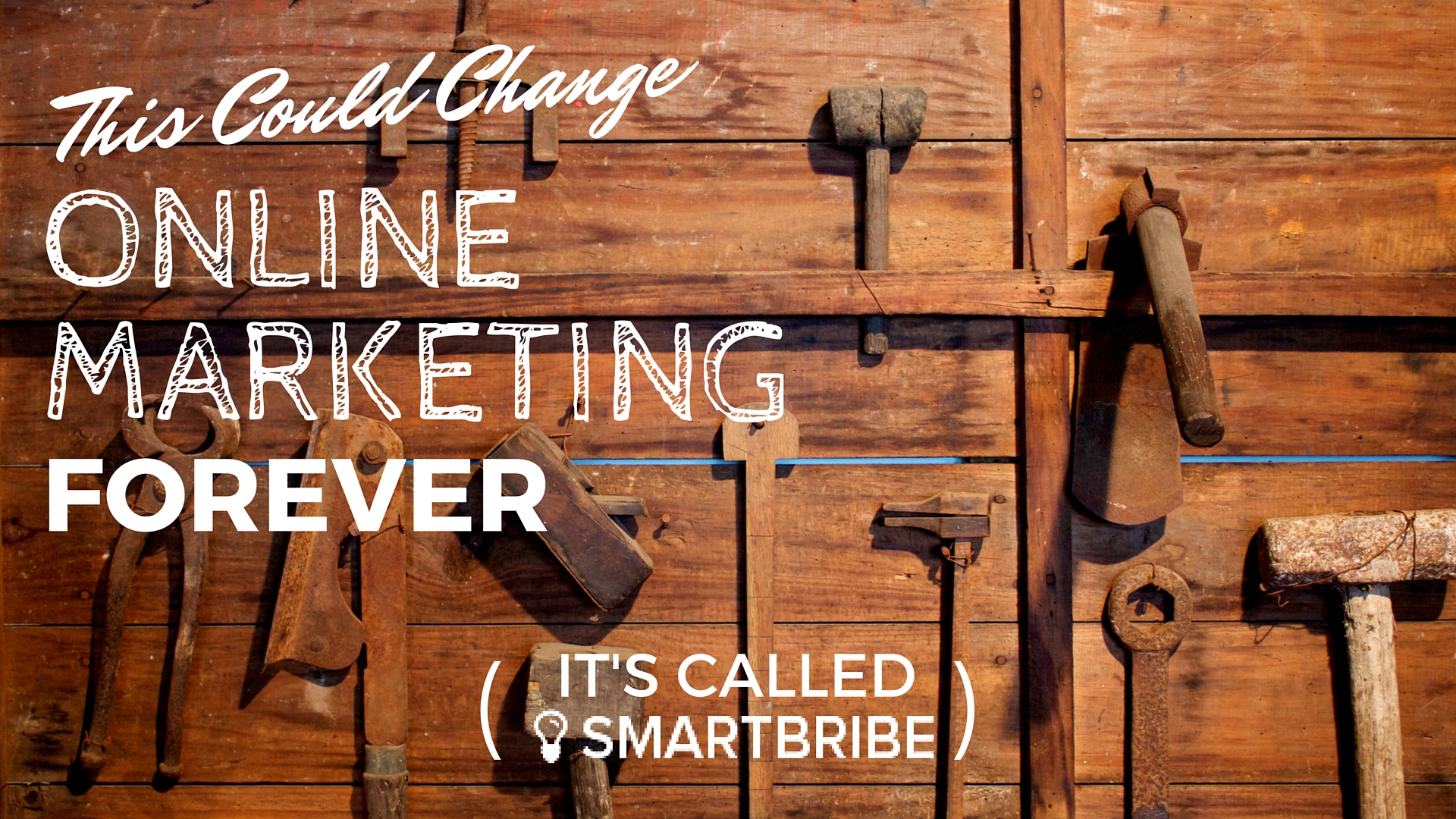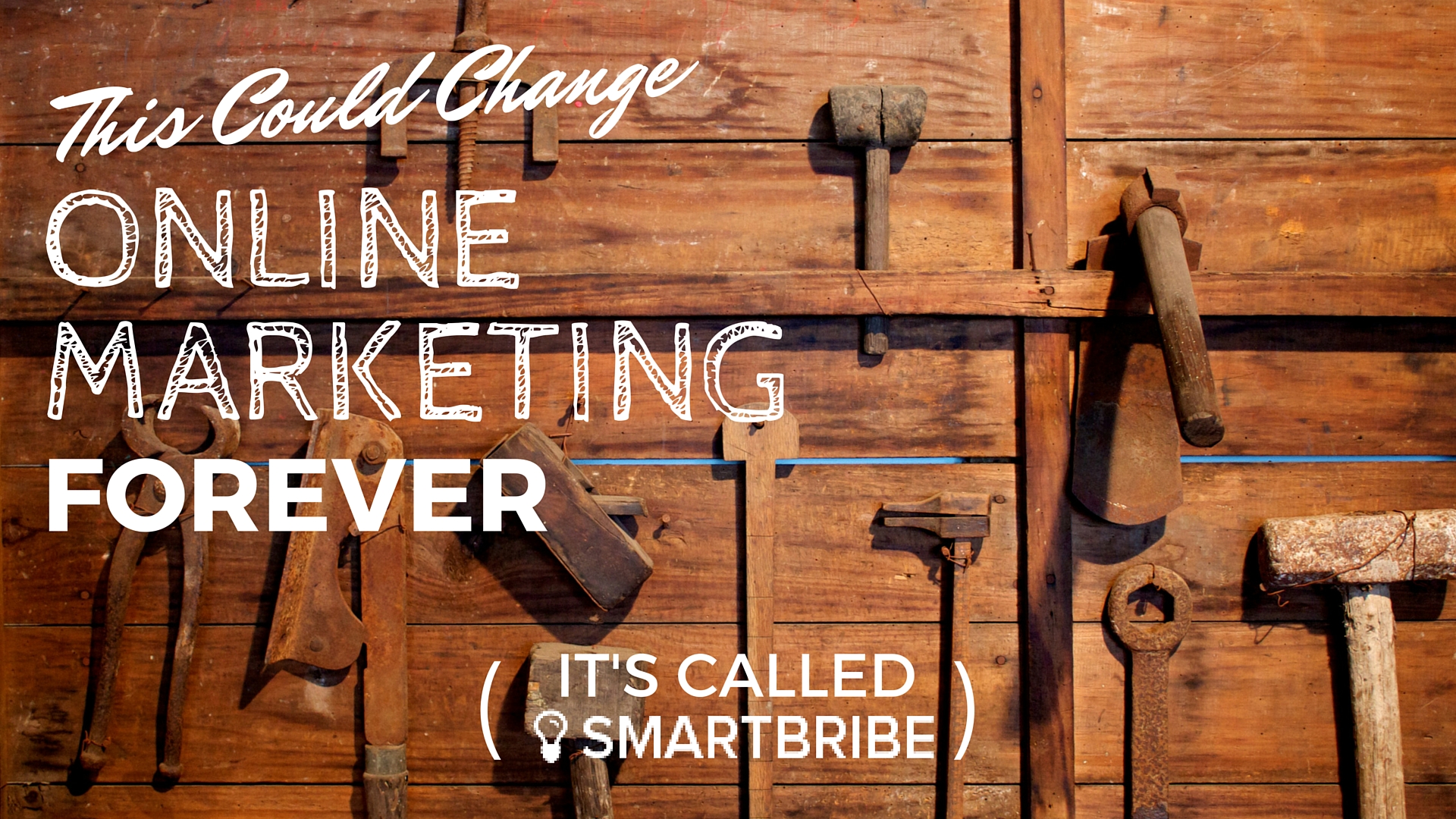 NOTE: This is a blog about affiliate launches and normally I make a commission off anything you buy. In this case, however, I do not. In fact, Bryan does not even know I am writing this. That should in no way affect whether you check it out, but I thought you should know.
What is SmartBribe?
The simplest explanation of SmartBribe is this:
It is a tool that helps you convert optins into viral growth.
CLICK HERE TO SEE IT IN ACTION
How Does SmartBribe Work?
This is a simplistic overview but here goes:
1. You offer a killer optin (like mine here).
2. On the confirmation/thank you page, you offer an incentive to "upgrade" to even more awesomeness (in my case, it's additional training worth more than $100).
3. In order to upgrade, the person must share via social media and email.
4. The cycle perpetuates itself.
With the right offers, you could experience exponential growth in your list size.
3 Ways Affiliates Can Use SmartBribe
I just discovered this product last Friday, so I'm still processing all the ways you can use it, but here are 3 ways that come to mind immediately.
Please share your ideas in the comments section below.
1. Build Your Own List
OK, duh. At its core, SmartBribe is a list builder, so naturally this makes sense.
But I think it should be mentioned here that the best way to make more commissions is to grow your list. I know of no better tool that allows you to do this than SmartBribe.
No, it's not the only tool you'll ever need, but used in conjunction with other tools, it can explode your list growth.
That's exactly what I am doing here. Click here to get my free training and then you'll see how it works.
The best way to grow your income online is to grow your list size.
2. Offer Affiliate Offers on the Backend
If you are struggling to come up with an upgrade of your own, offer affiliate offers.
Here's how this might work:
Step One: Joe opts in to your list for "How to Write Your First Book"
Step Two: On the next page, Joe is offered the option to share via Twitter and Email to unlock a 50% off coupon for "Book Covers Made Simple," a service for which you are an affiliate.
Step Three: Upon sharing, Joe is taken to a page with the coupon code and your affiliate link.
BOOM! Extra traffic and more affiliate commissions for you and great savings for Joe.
3. Ask Product Owners to Use It
Oh crap! Am I about to create more work for myself?
Probably…and it will be worth it.
Here's how this works:
Step One: Product Owner (or her JV Manager) sets up a special page for you. This could be a cloned page but with a special link.
Step Two: Product Owner uses SmartBribe to offer an upgrade.
Step Three: They insert YOUR affiliate link into all the social media posts and emails.
You get credit every time someone shares. Imagine the extra commissions (and how much more you'd be willing to share in the first place). I call that a win-win!
Those are the three best ways I can see so far for affiliates to use it, but I am sure there are tons of others. What are YOUR ideas? Share them in the comments below.
Here are ten ideas for your upgrade, just to give you a little inspiration to create your own SmartBribe, which you can do here.
10 SmartBribe Upgraded Content Ideas
1. Access to something you currently sell for a low price.
2. Access to a free mastermind group or Facebook group.
3. A complementary training of a similar topic (i.e. if your initial offer is training on email copywriting, offer a sales page copywriting training).
4. Access to an exclusive coupon code (see above) or product discount of yours.
5. Entry into a contest to win something.
6. Access to a free video series.
7. Access to an upcoming webinar.
8. Access to an interview with an elite name or expert.
9. Access to a recording of a previous live event. This is what I did. You can see it here.
10. Free trial to membership site or software.
SEE HOW I'M USING SMARTBRIBE
What are your best ideas for using SmartBribe (or something else) to offer a content upgrade?