What would you like to see here on the blog in 2013?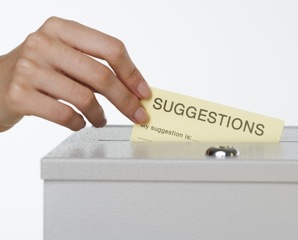 I want to hear from you so I can begin to plan for next year.
You can leave a comment below with your suggestions, favorites, questions, or feedback. You can also contact me privately with the same.
Here are some things to consider as you do this:
What topics would you like to see more of in 2013? Less of?
What were your favorite posts of this year?
What features would you like to see added?
If you could change one thing about the blog, it would be _____.
Your favorite thing about the blog is ______.
If you wouldn't mind telling me how you normally read the blog (i.e. RSS, email, you come to the home page, etc.) and any suggestions you have specifically for that medium.
I look forward to hearing from you and continuing to make this blog a better experience for everyone.
Thank you!