A funny thing happened as I looked back on the past year.
I learned an invaluable lesson. One that I had read about. One that I had been told in quotes. One that thousands of people have undoubtedly tweeted about, posted on Facebook, and probably made into memes.
My most exciting events of last year were the result of my most challenging struggles.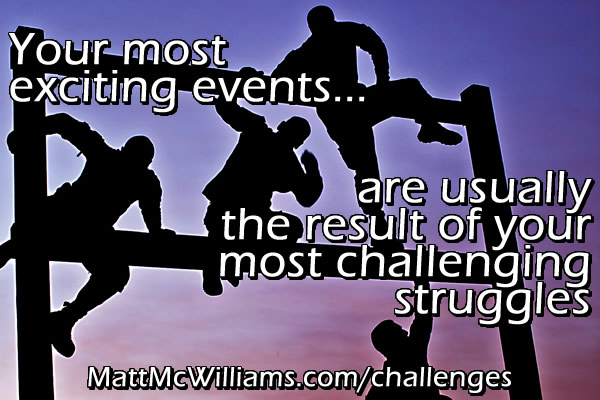 Your most exciting events are usually the result of your most challenging struggles. (Tweet That) | Share this Graphic on Pinterest | Share on Facebook
As I took the time to reflect on the previous year, I made a list of my highlights and my most challenging times. I did them separately. I made the first list to remember the good. I made the second list to think about how I could have improved.