Imagine for a moment that you are twenty-two years old, your entire life in front of you…and you're headed for combat.
Maybe that's not hard to imagine. You've been that kid headed off to war, scared out of your mind, not knowing what lies ahead. Most of us haven't and we salute you for your service.
Before you go, you meet with a psychologist. It's normal to do so. Their job is to prepare you for the horrors you're about to face and, eventually, the return home. The psychologist tells you that when you return, there are only two options:
Return "normal."
Return with Post-Traumatic Stress Disorder.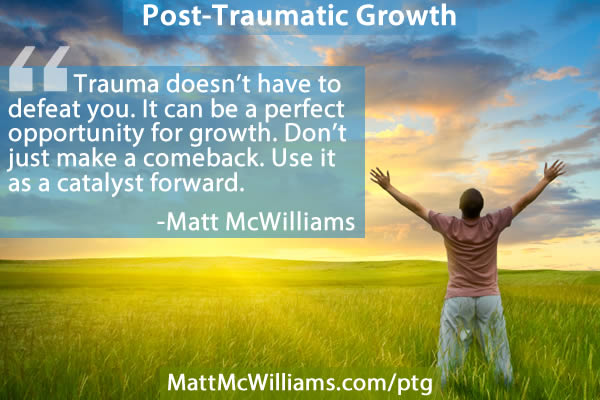 Trauma can be a perfect opportunity for growth. Don't just make a comeback. Use it as a catalyst forward. (Tweet That) | Share this Graphic on Pinterest | Share on Facebook
This well-intentioned psychologist has pigeon-holed this impressionable kid into forming only two paths in his mental map, average and bad.
We do the same things to ourselves.