Grant practically leaped out of his car as he arrived for our third coaching session.
Over the previous two days, I'd been walking with him to help him overcome adversity and learned helplessness. If you missed those two sessions, check out part one and part two now. You'll want to read them first.
In today's session I would share with him the last three steps to overcoming adversity and helplessness. I'll let you listen in our conversation below.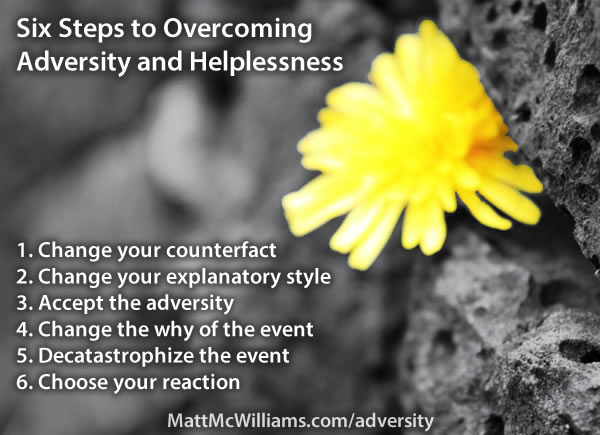 Your voices will argue with you. Argue back. Make your negative voices the enemy. (Tweet That) | Share this Graphic on Pinterest | Share on Facebook
After a little small talk, we dove into the topic of the day. I recapped the first three steps from the day before: