There is a single word in the English language that will bury you. It's the worst four-letter word of them all (psychologically speaking). It's the word "don't."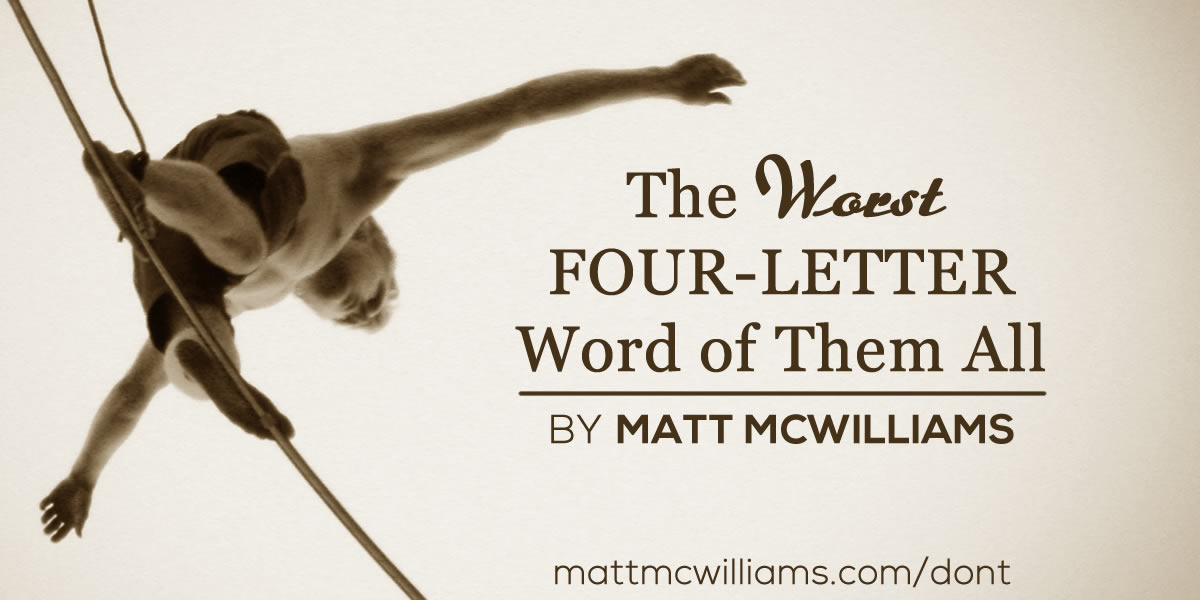 The problem with this word is that your subconscious mind doesn't understand the word "don't."
To illustrate, try this:
Don't think of a piping hot pizza. Don't picture it coming out of the oven with steam rising off the top of the bubbling cheese and glistening pepperoni. Don't think of the amazing smells wafting from the kitchen.
Just writing that caused me to drool on my keyboard. If you are reading this at approximately 10am, my apologies. Treat yourself to a mid-morning snack.
You thought of the pizza, didn't you? That's how our minds work.