Why am I so negative all the time?
That's the question I've wrestled with for years. I know that as a leader at work, at home and in the community that I should be looking for the good in people and in situations.
I'm still a work in progress (aren't we all), but I've turned a corner due to one huge revelation.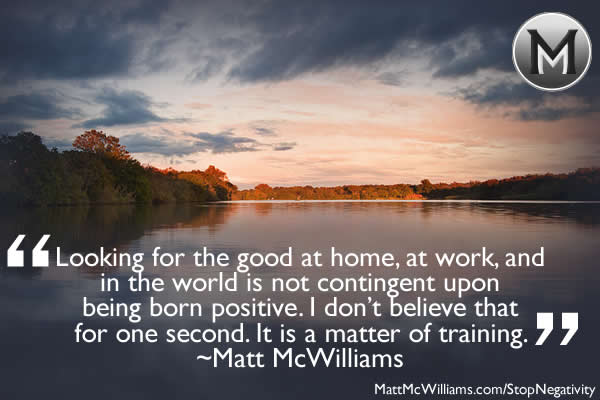 People aren't born positive. They are trained. Here are 6 ways to help you be more positive. (Tweet That) | Share this Graphic on Pinterest | Share on Facebook
Looking for the good in people is not a natural thing. We are wired to look for threats. I believe in micro-evolution. It's real. Just look at what modern technology has done to the brain. Over the course of thousands of years, we've evolved to look for threats to our survival and well-being. In other words, being negative, seeing the worst in others and situations, is a survival mechanism.