Have you ever been rejected? That's like asking if you've ever drank water. Rejection is a part of the human experience. But…have you ever purposefully been rejected…over and over again? Today's guest has.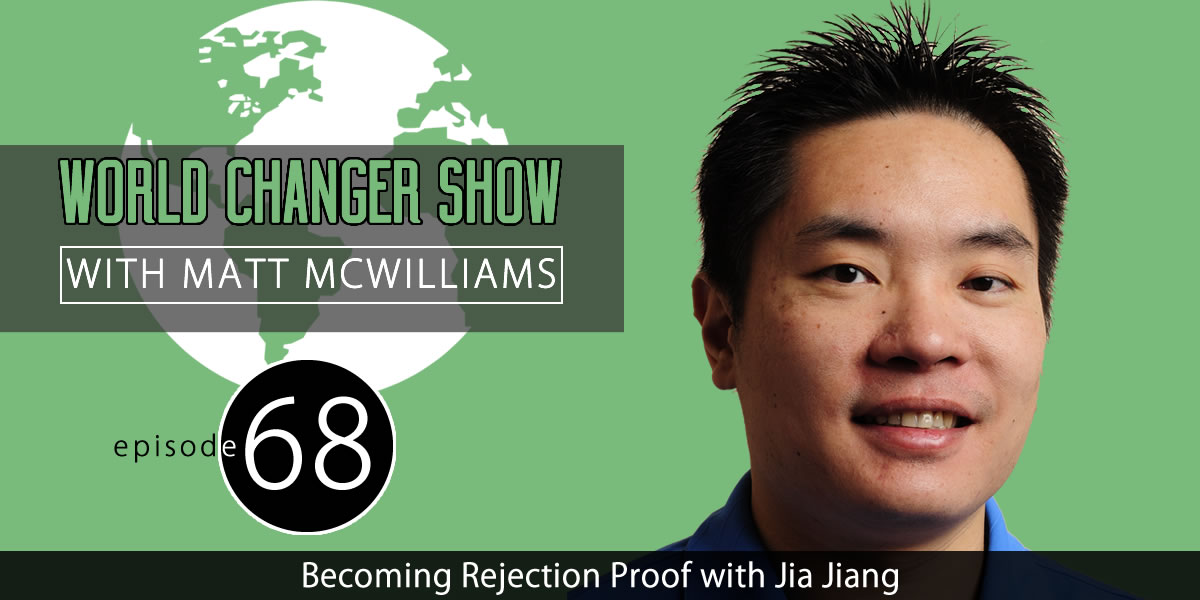 At the risk of giving away too much of his story, today's guest, Jia Jiang, went on a rejection journey. After facing a crippling rejection, he started rejection therapy by purposefully seeking out opportunities to be rejected.
After his journey, he had a breakthrough. He realized that rejection isn't something you should shy away from, but something that you can use to your advantage.