Think back to your darkest days. What were you feeling at the time? What happened as a result? Today's guest has an inspiring story of overcoming serious adversity, some of which he has never shared before, despite recording hundreds of podcast episodes. It will inspire you and teach you.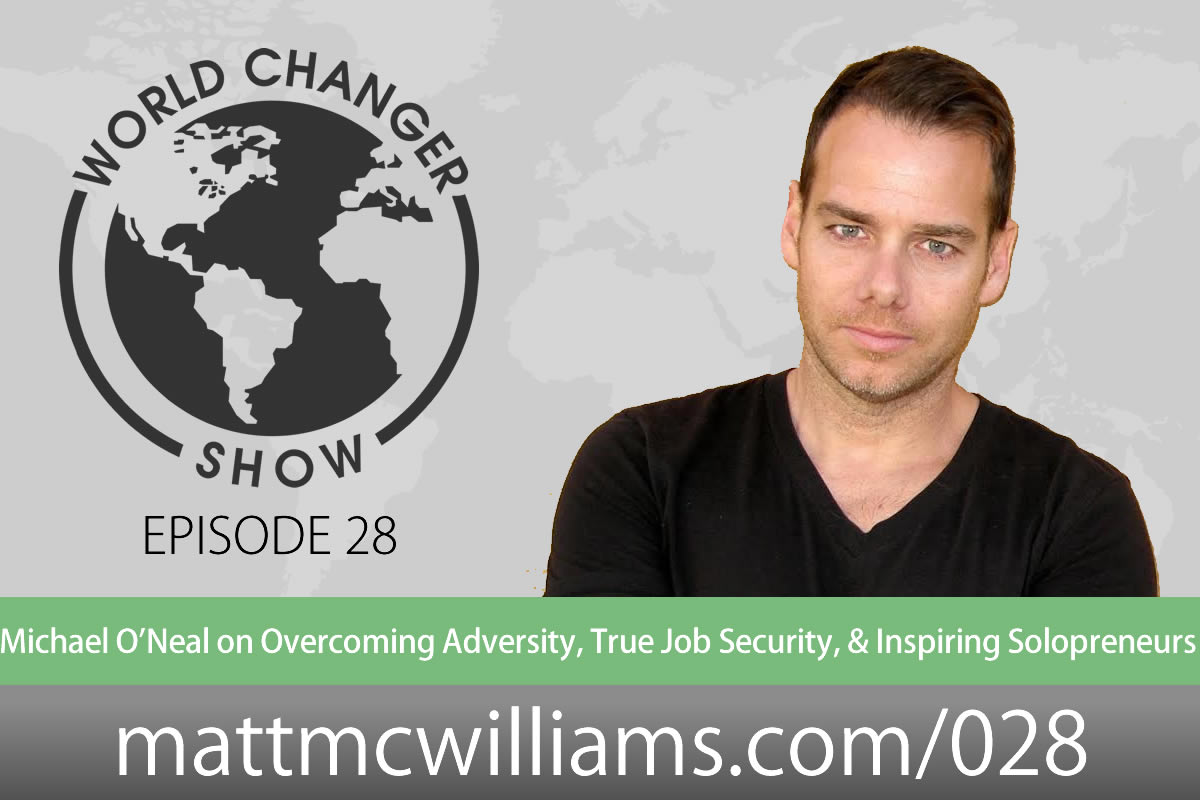 I'm not going to share much of this guest's story, because he tells it so well. Sit back, relax and learn about overcoming adversity, what the true job security really is, and inspiring solopreneurs around the world.
So join me in a great conversation with a fellow World Changer, Michael O'Neal.