I've seen the light at the end of the tunnel.
I've been working on a particular project for six months. For the past three months, I've pushed through exhaustion, creative roadblocks, naysayers, and my own doubt.




And now, a light appears, bright and glorious. In it, I see the splendor of success.
My payoff.
My reward.
My finished project.
Completion.
I am this close to it being all over.
I started to let up just a little. I started to focus on the results, not the process. I began to revel in my future success. My feet no longer seemed to travel one in front of the other.
But then this thought rattled through my brain: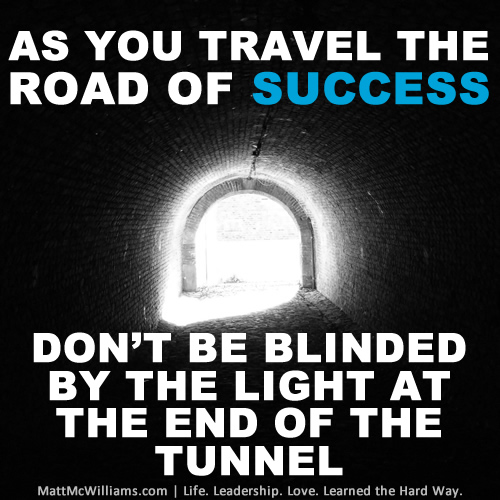 I was blinded by the light at the end of the tunnel.
The light no longer represented a goal. It no longer became something for which to strive.
It became a blinding impenetrable force keeping me from reaching what was on the other side.
Success resides on the other side of the light at the end of the tunnel. Don't let the light blind you.
What are you striving for right now?