I am currently reading Justin Wise's forthcoming book, The Social Church.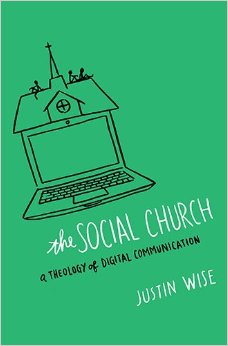 Full disclosure: I am on Justin's launch team and received my advance copy free. That in no way impacts my opinions.
I am floored by the quality of writing, the amount of information, and the depth with which Justin writes.
In other words, my short review two-thirds of the way through it is that it has far exceeded my expectations, which were high to begin with.
If you pastor a church, work at a church, or go to church, you need to read this book. In fact, even if you don't, it's worth the $12 or so, you'll spend. I've learned a ton about digital marketing in general.
Below are some of my favorite quotes so far from the book. More added as I read more.
If you are reading it, share your favorite quotes below in the comments. And while you're here, download my special gift to Justin's audience, The Leader's Prayer.