As a leader, you must do for one what you want to do for all.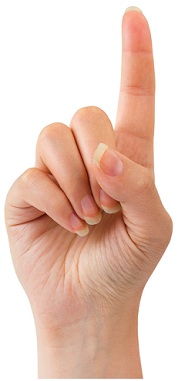 My kindergarten teacher meant well when she said, "Matthew, if you bring cookies, you must bring enough for everyone." But that is horrible leadership advice.
I simply wanted to bring an extra cookie to Mrs. Taylor's class for my friend Brooke one day and you'd think I brought a live scorpion. She and other teachers taught me at an early age that if I could not do for all, I could do for none. I carried that into my leadership for years.
If I could not afford, at age five, to buy cookies for all twenty kids in the class, I could not be a blessing to Brooke.
If I could not do something for everyone on the team, I would do it for no one.
If I did not have the budget to get everyone something, no one got it.
I could not take the whole team to lunch each week, so no one went.
I didn't have the time to do one-on-one meetings with ten people, so I did them with no one, not even my top performers, who I should have been preparing for leadership.
So I did what any red-blooded American male does; I made excuses and used the eternal rationalization of "one day." One day we would have the budget to buy everyone a new phone headset. One day I would have enough time to do one-on-one meetings with everyone.




One day.
Over time, I resigned myself to this pitiful fate. I was a shell of the leader I knew I could be.
I finally broke free of Mrs. Taylor's death grip on my leadership abilities a few years ago. I started doing for one what I wanted to do for all.
I went to lunch when time permitted with one team member.
I created a bonus structure for one team member that incentivized him to break every record imaginable in our email sales.
I gave gifts on an individual basis.
Some team members had newer computers, some older. One had a wireless headset, while the others had none. One got special training to succeed me while the others got none.
Don't do for none what you can do for some…or even one. Do what you can when you can to benefit or bless your team.
What old lessons from childhood have hurt your leadership?
What can you do for one that you can't do for all?