Happy April 15th!
Happy April 15th? Unless you are an IRS agent or accountant, who would dare say such a thing?
Surely, I am delusional. I can feel a few of you clenching your fists at me. At least one of you is thinking up ways to leave flaming bags of poo on my doorstep.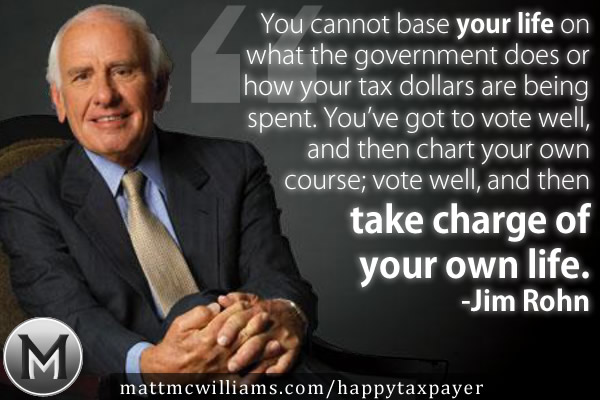 Don't base your life on how your tax dollars are spent. Take charge of your own life. (Tweet That) | Share this Graphic on Pinterest | Share on Facebook
My wife and I paid a record amount in taxes this year. In fact, we paid more in taxes than most of my family has ever earned in one year.