Congratulations to…
Mark Sieverkropp for winning a copy of a book that ironically he and I recently discussed in the comments, Leadership and Self-Deception, one of the best leadership books I have ever read.
Send Mark a Note of Congratulations via Twitter: Click here to tweet a message.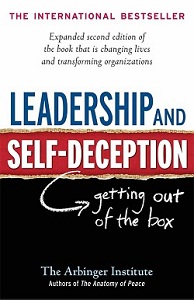 I believe in this book and will be sharing it with various winners throughout the year. That being said, I would not wait to win a copy. Go buy it now. It is at first a quick read, but one you will want to re-read many times.