Can you believe that the year is already halfway done?
Time flies when you're having fun and I've had a blast this year writing and sharing with you. Thanks for reading and I look forward to an even better second half of the year.
June was another amazing, record-setting month and below I share with you the highlights, lowlights, lessons and a recap of the month that was.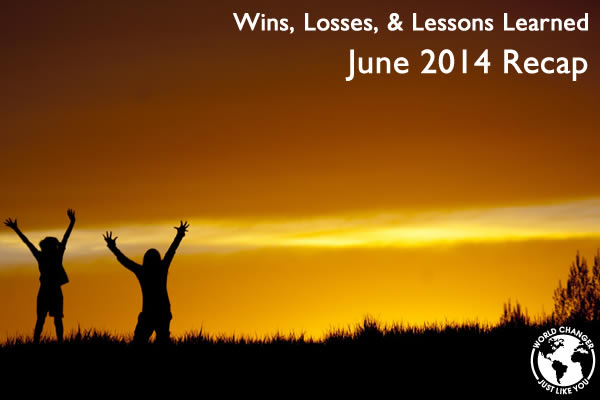 Wins, losses, and lessons learned in June from @MattMcWilliams2. (Tweet That) | Share this Graphic on Pinterest | Share on Facebook
Highlights
The clear highlight of June was the launch of our WORLD CHANGER (JUST LIKE YOU)™ t-shirts. We had a Buy One, Get One Free Pre-Order Sale and placed our order with the t-shirt company last week. They'll ship out right after the July 4th holiday and we could not be more excited to get them in your hands.
Thank you for making it an awesome sale. I can't wait to see you in the shirts.