Changing the world starts with one simple act.
It starts with one decision. With one new experience. With one new idea. With a stretching of the mind.
I can assure you that changing the world is rarely as grandiose, glamorous, or difficult as most people think.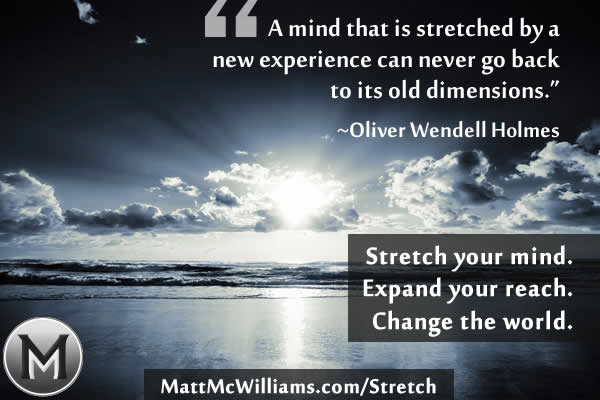 "A mind that is stretched by a new experience can never go back to its old dimensions." (Tweet That) | Share this Graphic on Pinterest | Share on Facebook
Changing the world usually has roots in one simple act:
Starting something.
That one simple act leads to stretching your mind.