You've reached the end of your rope.
You're burned out on your chasing your dream. It used to fill your life with excitement and promise. Now feels like it's sucking the life out of you.
So what do you do when you're burned out with your dream?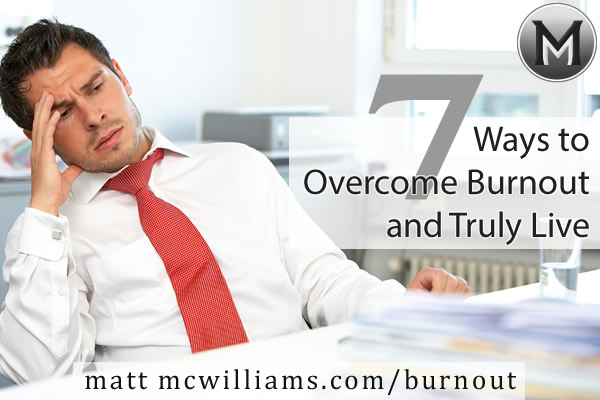 Want to avoid burnout? Here are 7 tips from @MattMcWilliams2 to help. (Tweet That) | Share this Graphic on Pinterest | Share on Facebook
I received an email from a friend recently who was burning out. My friend is a dreamer and a go-getter. He works hard at his day job and hard at his dream. He wakes up early and goes to bed late. And in between he hustles.
And I know something about him that sometimes he forgets, like we all do. I know that it will be worth it and that he will achieve great things.