Finding affiliate partners is a lot easier than it may seem. In fact, you have a whole bunch of them right under your nose. Today, I will share three surprising sources of affiliate partners.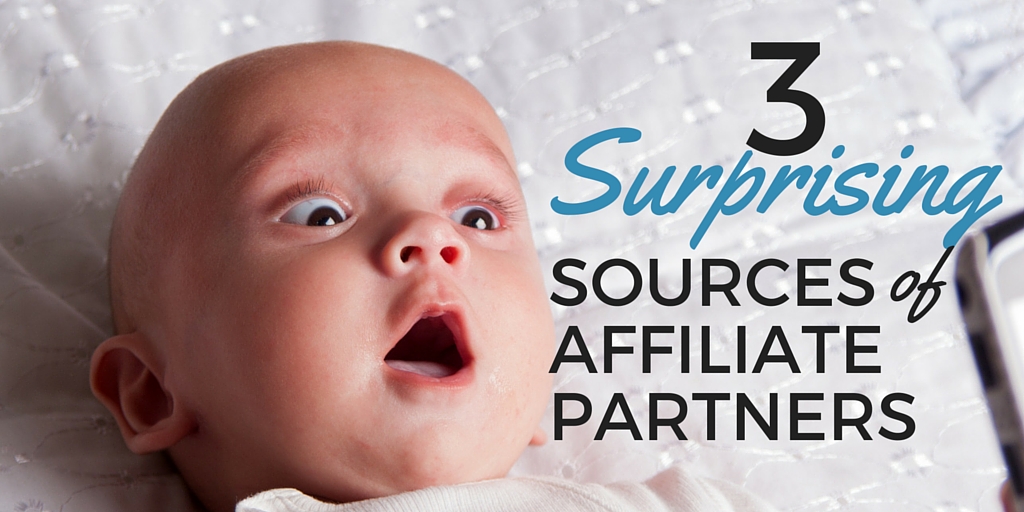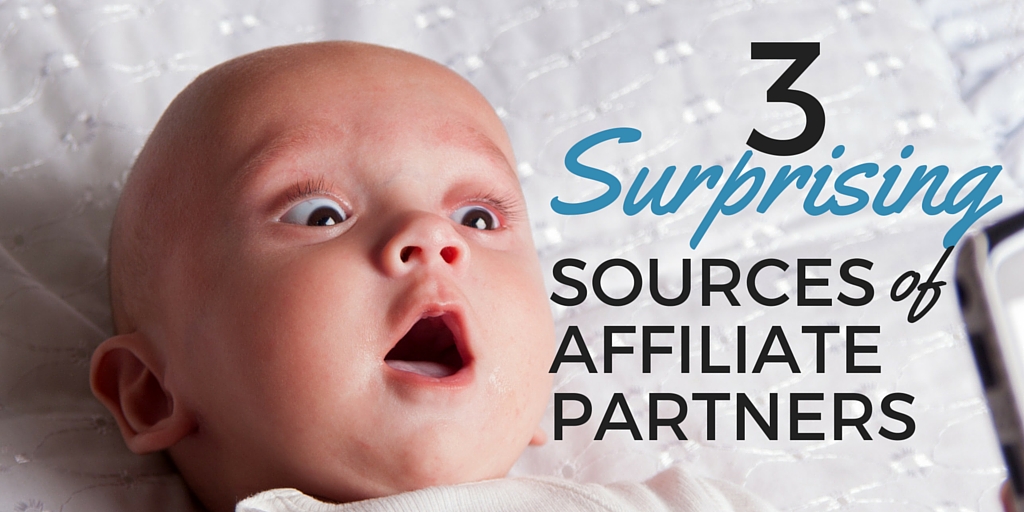 To get started finding good affiliates, there are two obvious places to look:
People who are promoting other people's stuff.
But what about the not-so-obvious, but oh-so-easy places?
Here are three great places to find affiliates that you might not have thought of:
1.Your Customers
The first place to look for affiliates is your existing customer base.
For some reason, almost no one we talk to thinks of asking their customers to promote them. I have no idea why this is, but it's a great source of affiliates.
The first place to look for affiliates is your existing customer base.
Here's why:
They have an intimate knowledge of your product.
They have a personal success story with your product.
They know, like, and trust you and will defend you to others.
You couldn't ask for better promoters!
PRO TIP: If you use a system such as InfusionSoft that runs your affiliate program and CRM on the same platform, automatically sign your customers up as affiliates. Then set up an autoresponder campaign to invite them to promote X number of days later (60-180 depending on the length of the course).
2. Trade Associations or Groups
Odds are that you are a part of some professional organization or groups which would make great affiliates.
The possibilities are endless, but let's look at three examples from my experience:
Trade Groups: If you sell a product or service that is ideal for a specific group, reach out to the trade groups and ask them to recommend you. Often, they will recommend multiple products, but once you develop a relationship, offer to host a free training just for their audience or offer a free video series to them. It requires a little legwork, but many trade groups have tens of thousands or even hundreds of thousands of eager buyers.
Non-Profits: Shutterfly, a past client, used to partner with numerous non-profits to promote their cards, calendars, and other print items. The non-profit was able to say to their audience, "Buy your holiday cards through our Shutterfly link and we earn money." We offered them an enhanced commission. It was a win-win.
Schools/PTAs: Much like the non-profits, schools and PTA groups are able to recommend products or services to their list of parents using affiliate links. The school or PTA earns a commission, which is, in the minds of the buyers, the same as a donation.
Think of the groups you are already a part of or that might be a good fit for your product or service and reach out to them today. Make it a win-win and it will be very profitable for you.
3. Competitors
The old saying goes:
Keep your friends close and your enemies closer.
But your competitors are not only your competitors and they definitely aren't your enemies, if you have a healthy mindset. They can be your best promotional partners.
Coopetition in Action
Years ago, I ran the affiliate program for an up-and-coming DVD instruction company in Nashville. Our main course was a guitar instruction course.
Guitar instruction courses are plentiful online, but our course stood out. First, it was the most comprehensive in the market. It was also the most expensive.
This presented us with a perfect opportunity to get our competitors to promote us. Since all of our competitors offered cheaper courses, our course was the perfect upsell. It was a match made in heaven. Our competitors made more money (fine with us) and we got access to their customer database. Definite win-win.
We also promoted many of our competitors when it made sense. If someone was on our list for more than a few months and hadn't bought, we would offer them a competitors' cheaper course. Odds are, they weren't going to fork over the cost of our course anytime soon, so why not try to get something in their hands that fit their budget?
4 Examples of Competitors as Affiliates
Here are four ways to use competitors as affiliates:
As an upsell. If you offer a low-priced product that isn't in-depth, offer a higher-priced, detailed version as an upsell.
As a downsell. If you offer a course on book publishing, for example, that sells for $997, offer a book marketing course from a competitor as a downsell for $197.
To non-buyers. If someone is on your list for a long time (as in my example above) but has not bought your expensive course or product, find something cheaper to offer them.
To a niche within a niche. Using the guitar course example, while our course was thorough and comprehensive, it was not meant to do in-depth on any one type of guitar (i.e. jazz guitar). So we offered complementary courses as they went through the main course.
The opportunities for working with your competitors, your customers, and groups is endless.
Look around you and new affiliate partners are everywhere.
What are some other surprising sources of finding affiliate partners?