When should you bring on affiliate partners to promote your product? My answer to this question is probably not what you think. Yes, I'm "The Affiliate Guy" and I love affiliates. I've run affiliate programs for some of the top companies and entrepreneurs in the world. And I think everyone should have affiliates for their products. There is simply no better way to grow your business. But there is a right time and a wrong time to bring on affiliates…and that is what this post is all about!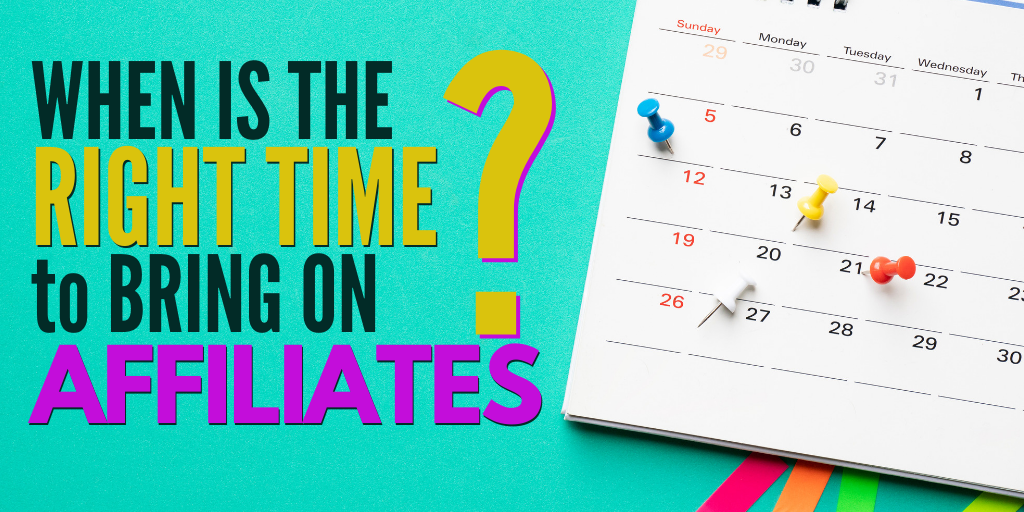 Sue Dunlevie from SuccessfulBlogging.com, asked a question that I get so often here:
When are you ready to take on affiliates? Should I wait for one or two more launches?
Got a question you'd liked answered about affiliate marketing, running an affiliate program, or growing your online business? Ask it at AskTheAffiliateGuy.com
The reason I LOVE this question is because Sue isn't looking for a get-rich-quick answer. She knows that there is a right time and a wrong time to bring on affiliates…and, for her, now may be the wrong time. She knows that slow and steady wins the race when building your online business.
The reason she will be successful is because she wants things to be completely  optimized before she brings people on board. To help her find that success, I walked her through my seven steps to bring on affiliates.
Step 1 – Do ONE Internal Launch
This is just what it sounds like.
Launch your product or service to your list ONLY.
No partners.
No cold paid traffic.
No SEO traffic.
Just your internal list!
Let's look at an example of someone with an average list size of 4,000 subscribers
For your first launch, don't launch to all 4,000. Instead, launch to a segment of 500-1000.
In this launch, you're testing everything to learn what's converting:
Headlines
Copy
Colors
Processes
Format (Video v. Audio v. Written Posts)
Send Times
Stories
Everything you can think of to test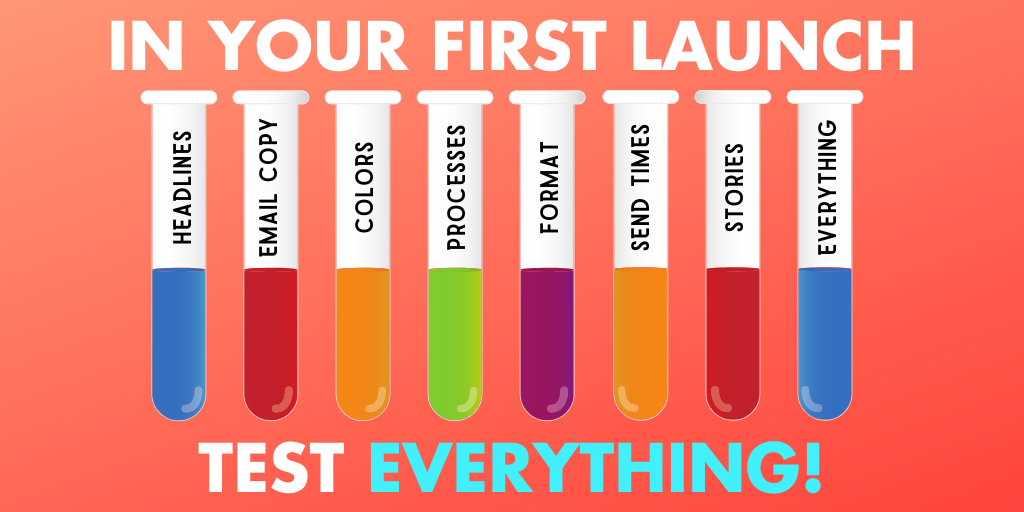 Document everything you do and begin to optimize for what is leading to the best buy rates.
By limiting the segment of your first launch, you can do 3-5 mini launches to find the best results.
Now, I hear you asking…what if I only have 100 people on my list?
In this case, you're going to launch to all 100 at once…or you can divide it into segments of 50 people.
Either way, you're going to learn what works for your next launch.
Step 2 – Repeat As Needed
Once you've got an internal launch under your belt, it's time for a second, third, or fourth to test your findings.
This step is all about optimizing your launch and gathering data that you'll be able to share with future affiliates.
If it only takes a second launch and not a third, that's okay.
This step is designed to be repeated as many times as it takes to get your launch process streamlined.
Step 3 – Do ONE Launch With Cold Paid Traffic Only
Now that you've got your launch down to a science, it's time to test it in a different setting to see how it converts.
Try running:
LinkedIn Ads
Instagram Ads
These are people who will be brand new to you and your list. They haven't been following you for years like a lot of the people on your list.
They don't know, like, and trust you. In fact, they may have never heard of you prior to seeing your ad.
And that's a good thing, since launching to cold traffic will show you how a different audience reacts to your marketing.
Doing this launch to cold traffic will give you the two extremes of how different audiences react.
Different headlines may work with one group while different copy works better with the other.
This will help you dial in your language to reach more people since, over time, you'll learn how to convert new visitors into raving fans.
If you can get 50, or even 20 people onto your optin page each day, you can continue to test what works and what doesn't.
Let's say you get 50 people to your optin page and you are testing two headlines.
If one headline results in 17 conversions and the other in 2, it's worth testing for a second day. If after day two you see that one headline has 36 conversions and the other has four, you've found your winner.
If you need a guide to running Facebook Ads, check out my Ultimate Guide to Facebook Ads for Affiliate Marketing. The principles I share in it also apply to running Facebook ads for your own products.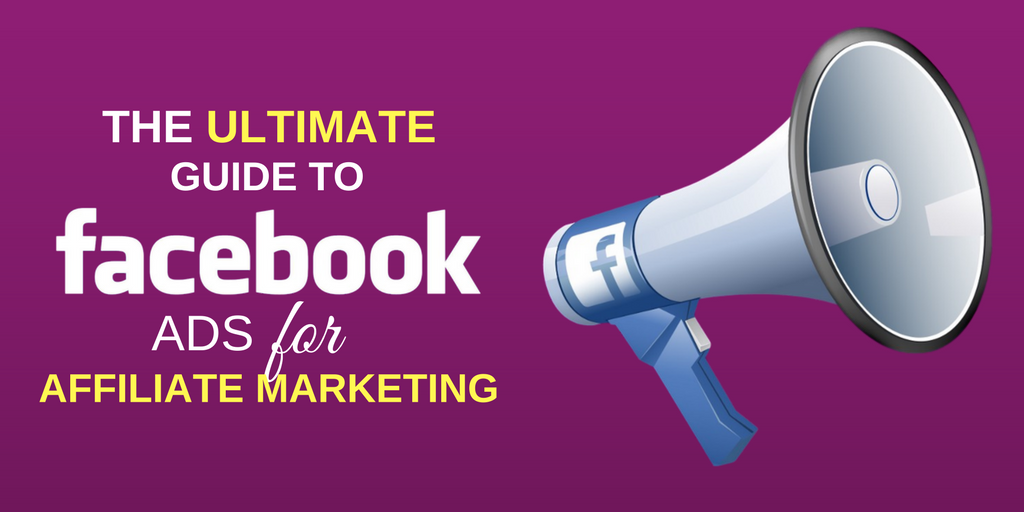 Step 4 – Repeat Sending Cold Traffic As Needed
Once you've tested cold traffic, do it again!
The only way you can refine your systems, your headlines, and your copy is by getting your offer in front of perspective buyers.
Continue to send cold traffic like you did in Step 3 as often as you need to in order to learn and test different sales approaches.
Step 5 – Small JV Launches
Now that you've launched internally and sent cold traffic repeatedly, it's time to go get a few JV partners.
Ideally you'll start with one partner at a time. Do mini-launches with them for a few months.
If this is NOT practical (i.e. your course really does need to launch and close), pick 5-10 people and do mini-launches with them.
You'll want to keep this small because you're still testing.
So, who are you searching for to do these first affiliate promos?
People who love you already and aren't looking for a perfectly optimized process.
They have to be @people who are doing it as a favor to you…not because they are trying to optimize their revenue.
If someone is asking you what their EPC (earnings per click) will be, they are not an ideal candidate to bring on as a partner for these early launches. Put them on your list for future launches.
Bring on people who trust you to run tests with a segment of their list. Again, these are people who are doing you a favor.
Work with your partners to split-test with their audiences.
Step 6 – Repeat As Needed (you probably saw that coming)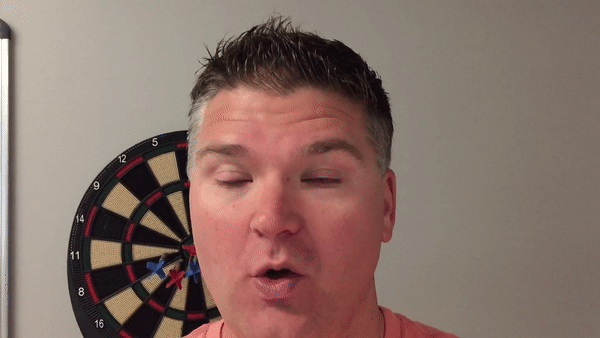 Continue to learn by testing, testing, and testing more.
You can constantly test and refine your launches by bringing on new partners with different audiences.
This is your chance to optimize your launch to learn what works best across different audiences:
Email sequences
Webinar
Close cart
Re-open cart
Etc.
Remember, you can work on some of these steps at the same time.
Start getting partners on your calendar when you're working on step 1.
Write your copy for cold traffic while you're working on step 1.
The goal is to test everything you can with different audiences so that you're ready for step seven.
Step 7 – Go BIG!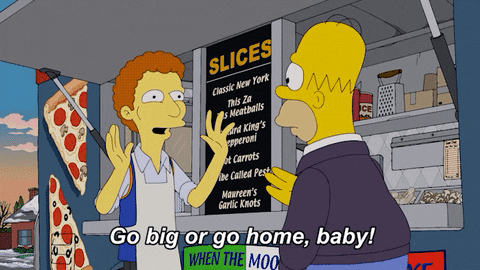 By now, your landing pages are optimized, your sales page is converting, your email sequence is dialed in, and you are ready to go big!
You know the important stats that you can share with potential affiliates to get them to say "yes" to promoting you:
Conversion rates for each piece of content
Lead to Sale percentage (percentage of leads that convert to sales)
Now it's time to start finding affiliates for your big launch! My guide, "Your First 100 Affiliates," is a great place to start.
So let's go back to Sue's question:
When are you ready to take on affiliates? Should I wait for one or two more launches?
Yes, Sue, you've got to be disciplined when it comes to launches. Look to what I call your fourth launch vision.
Fourth Launch Vision
Your goal in all of this isn't to make your first launch huge…or even your second or third.
It's to always be thinking of what your fourth launch looks like.
You don't get your fourth launch to be the biggest if you burn bridges in launch one, two, or three.
The best way to burn bridges with partners is to have an offer that's not optimized.
If you bring in the big affiliates too early and your promotion doesn't convert, they'll never promote you again.
Once you burn a bridge, you can't un-burn it.
Be patient.
When your affiliates come on for that fourth launch and have an amazing experience, they'll become a raving fans.
If you follow these steps, your first big launch will certainly not be your last!