I keep hearing the coolest stories from the Thank You Revolution. Unfortunately, I can't share all of them here (That's why I created the Revolution email list…you should sign-up). But I did recently get a great story from Kirbie Earley that I wanted to sharthank-you-revolutione with you. Kirbie is an innovation coach in central Ohio. She focuses on leadership and team building within innovation. You should definitely check out her blog and follow her on Twitter @inov8coach.


Take it away Kirbie…
Like many, I was taught to write thank you notes. As a child, this was more of a chore than a joyful endeavor, and as kids we certainly don't see the importance of it. Over time, I got away from it, but it always nagged at me. I did write them occasionally, but I let busy life get in the way of doing what was the right thing.
Recently, I was asked to present an Innovation Workshop at a University about 3 hours away. I had about 11 or 12 people in attendance – a typical group for this type of event. Since it is hands-on, I cap it at 20 or so in order to be able to give personal guidance where needed. I get to know a few of the participants pretty well.
I always make sure to get business cards from those who attend my workshops and this was no exception. When I got home, I trotted off to Target (literally as soon as I got home exhausted from a 12-hour day) and bought some thank you notes.
The next morning, the first thing on my list was to write those notes and send them off.
That was almost 3 weeks ago. I recently received a phone call from one of the attendees. He was thanking me for thanking him! He was so honored and felt so special that I had taken the time to thank him for coming. You could hear it in his voice! He was an excellent participant – an animated character – and I had thanked him for being so outgoing in the meeting, which helps others do the same.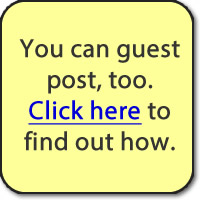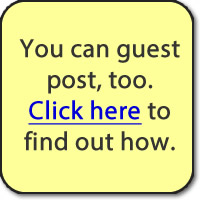 Today, while searching for a way to apply this to the Thank You Revolution, I found your original 'Thank You Revolution idea, and I LOVE it. One note (at least) each Thursday – what a great way to make sure gratitude is always in focus.




Over the last few months, I have really been enlightened by the number of places I see the word "gratitude" and the concept of being grateful. I journal every day about it, but so far, I'm not satisfied with my own effort. This phone call was an eye-opener into other ways I can express my gratitude other than just in my journal every day. I now am buying thank you notes in bulk, not 10-packs!
Too often, we take people for granted, and in business, that is a big mistake. The people who attend my workshops take the better part of an entire work day to participate. They drop their otherwise busy day to come and hear what I have to say. Taking five minutes to hand write a thank you note seems like a small thing to do in return.
How have you expressed your gratitude lately?