Nearly 9 months ago today, I had a vision for a daily affiliate marketing podcast. Today, that vision becomes a reality.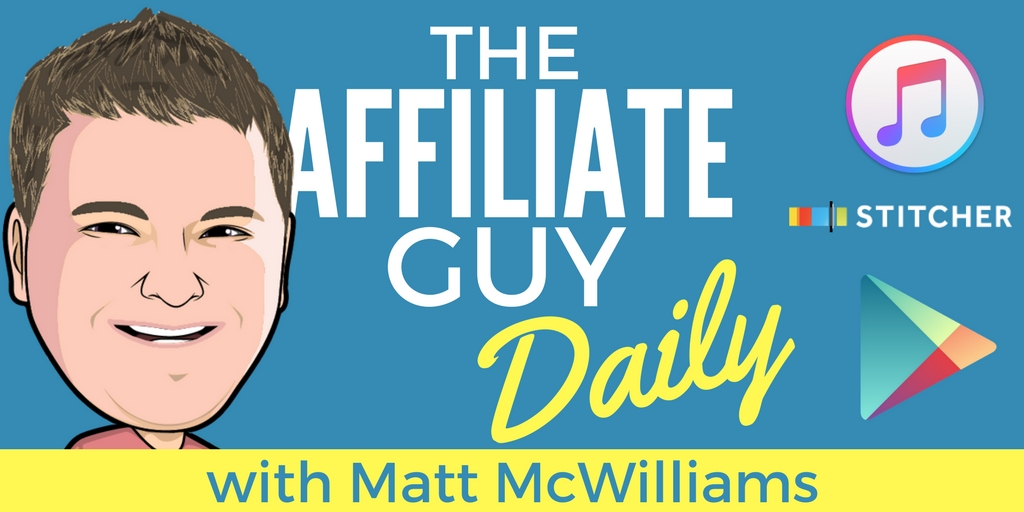 The Affiliate Guy is officially live today. Last summer I had the seed of the idea that became TAG.
The idea was to meet my audience's needs for short, sweet, and action-oriented daily tips, news, and advice for affiliate marketers. That's what this podcast is all about.
Each episode is less than 10 minutes and has a single lesson or update with a single call-to-action. That's it.
People asked for something they could listen to in chunks and have one thing they could do that day. Not a long action plan. Not something that collected dust in their minds. Not theory.
People asked for this…and now we're ready to deliver.
Don't Miss An Episode – Subscribe Below
Previous Episodes of The Affiliate Guy
The first five episodes are live with more added daily (hence the name).
Go ahead and start listening. Make sure you subscribe so you don't miss an episode. And if you like it (and I sure hope you will), leave a rating and review in iTunes or wherever you listen to podcasts.
TEXT ME: 260-217-4619