If your audience is made up of coaches, this opportunity is for you.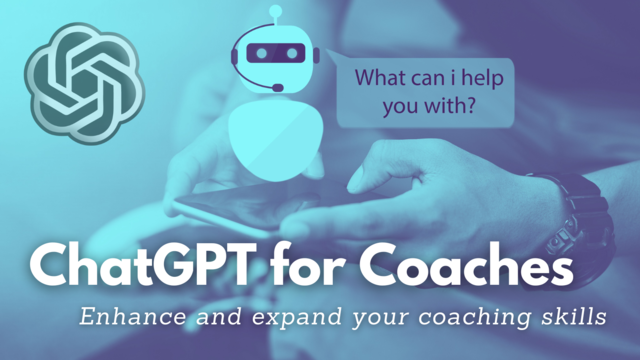 ChatGPT For Coaches allows you to leverage artificial intelligence (AI) so you can authentically build your authority FAST! Quickly attract your ideal prospects and convert those leads into buyers in a fraction of the time!
I'm excited about this opportunity because:
1. Amy Yamada has a proven track record. With over 22 years in marketing, sales, and business development, Amy Yamada will empower you to scale your coaching business to multiple six and seven-figures, through irresistible messaging, a clear growth plan, and building a dream team to support you and your vision.  Amy's message is inspiring…"Inside all of us there lies a message only we can share with the world. When you find it, give it voice, and share it with the world, there is no way success CANNOT be yours!"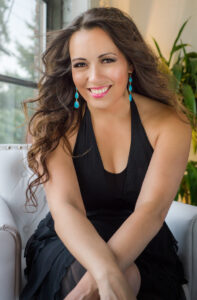 2. This is a comprehensive client attraction program for coaches. ChatGPT for Coaches helps coaches build authority by showing them how to create authenticity with AI. It offers essential prompts for streamlining your coaching business. In addition to saving you time, money, and energy, it lets you deeply connect with your authentic self, your vision, and those you are meant to serve, so you can make a bigger impact and bring your dreams to life!
About ChatGPT For Coaches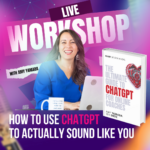 Amy Yamada is a seasoned business coach and expert in the cutting-edge technology of AI who created this 30-day program to authentically build your authority, attract your ideal clients, and convert leads to buyers in a  fraction of the time using ChatGPT.
ChatGPT empowers established coaches to grow their businesses in a way that is fully aligned with their authenticity and desired lifestyle, through deep connection in messaging, sales conversations, and transformational experiences such as VIP Days and high ticket retreats.
What's included in the product:
Four, live weekly group training calls walking you through our step-by-step ChatGPT process, including time for Q&A so you can receive personalized, on-the-spot coaching around how to leverage ChatGPT in your coaching business
INSTANT Access to: Their proprietary Prompt Generator tool helps you easily build your prompts to secure the most effective and authentic content from ChatGPT, in just minutes
5 in-depth pre-recorded trainings, breaking down our step-by-step Chat GPT for Coaches system so you can learn in your own timing and implement our system into your business
"The Intensive" ChatGPT recording: Want to kickstart your learning? Get started right away with this pre-recorded 3-hour Intensive that dives right into how to leverage ChatGPT.
"The Ultimate Guide on Chat GPT for Online Coaches", your comprehensive, go-to reference for creating authenticity with AI, essential prompts for streamlining your coaching business, ultimately saving you time, money, and energy
Target Audience:
Coaches looking to serve their clients better through cutting-edge technology
Pricing:
$997 for access to everything above
Commissions:
Testimonials: