Over the past two days, I've been sharing excerpts from my new book, Turn Your Passions Into Profits, about a subject I'm passionate about.
(If you missed the first two posts in this series, you can read them here.)
LEADERSHIP…
Specifically, how it applies to building an online platform.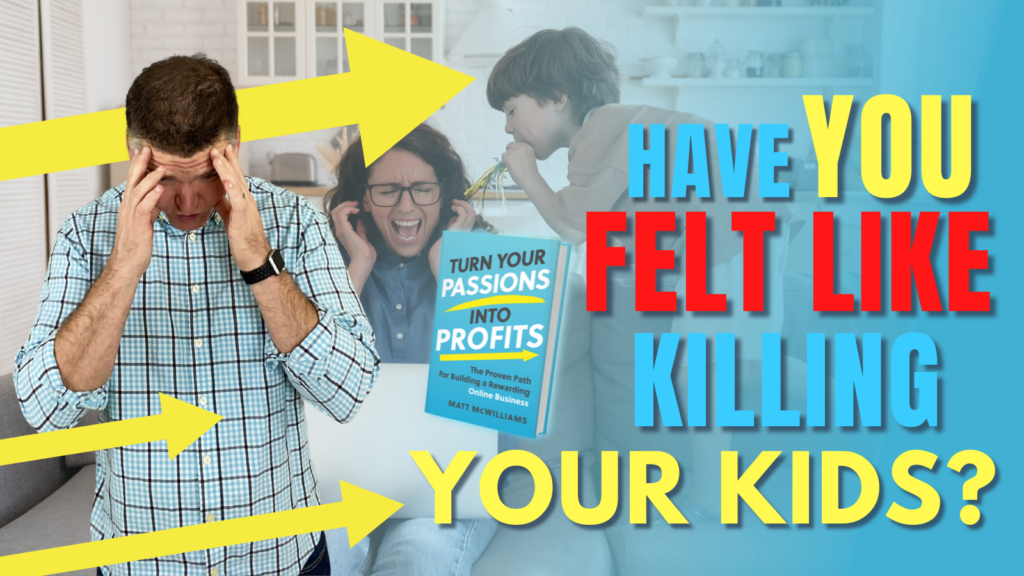 Why do some people seem to effortlessly slide into leadership roles while others struggle to even THINK of themselves as leaders?
To me, it's all about perspective…
Today, I'm sharing a story about a woman I interviewed a few years ago for our START Mastermind group and how her entire perspective changed because of one question.
It was an interview I will NEVER forget…
She's a mom of two autistic children and wanted to help other parents with children on the autism spectrum.
Not only was she an amazing storyteller, she had an obvious passion for helping parents just like her.
But there was one BIG problem…
She didn't FEEL qualified.
She began telling me all the reasons why she was the wrong person.
First off, she wasn't a doctor. She cited the thousands of doctors who were up on all the latest science on autism. In her mind, THEY were qualified.
To her…she was "just a mom."
As she continued to pile on more and more reasons why she could never build a platform helping other parents with autistic children, I HAD to interrupt her.
I asked her…'Have you ever felt like killing your children?'
The question didn't shock her. She wasn't offended. She didn't scold me for asking such a ridiculous and insensitive question.
Her response was revealing…
She immediately responded with, 'Yes. And I know many other parents who feel the same way.'
'Then share THAT with the world,' I told her.
'Talk about your struggles and your daily life. You're a great storyteller, and you'll have no shortage of stories to share. Use a combination of humor, frustration, and emotional stories to reach your avatar. You don't need the letters, degrees or decades of research to share your story and the lessons that you are living and learning about each day.'
That moment was transformational.
Immediately, the cloud of confusion and despair lifted off her.
Life would never again be the same for her…and many other people.
She began to list ideas and topics for videos, podcasts, and blog posts. And, even came up with a name for her platform.
All because she realized that she only needed to stay one step ahead of her avatar.
She went on to create a YouTube Channel with over 10,000 subscribers…many of them parents of autistic children.
About a year ago, she posted a video about how to travel with autistic children…something many parents avoided because of the looks and comments they received.
One parent who saw the video wrote to her to let her know she hadn't left her hometown for over 4 years…
The video changed her life! (and many others, I'm sure)
All because someone embraced the fact that she was a leader!
How about you?
With your new understanding of what leadership actually is, you may be wondering how to use it to build a business…
My new book, Turn Your Passions Into Profits, will show you how to get clear on who you serve, capture their attention, convert them into subscribers and fans, be their hero, and create consistent and profitable content and products for them.
CLICK HERE to pre-order your copy of Turn Your Passions Into Profits PLUS almost $1,000 in exclusive bonuses!
Pre-order Turn Your Passions Into Profits TODAY and you'll also get my "No List No Problem" ($197 Value) course that teaches you how to start monetizing…before you even have an email list!
That's on top of the $785 in exclusive bonuses you're already going to get!
CLICK HERE to pre-order your copy of Turn Your Passions Into Profits PLUS almost $1,000 in exclusive bonuses!
If you missed the other posts in this excerpt series from my upcoming book Turn Your Passions Into Profits, find them here: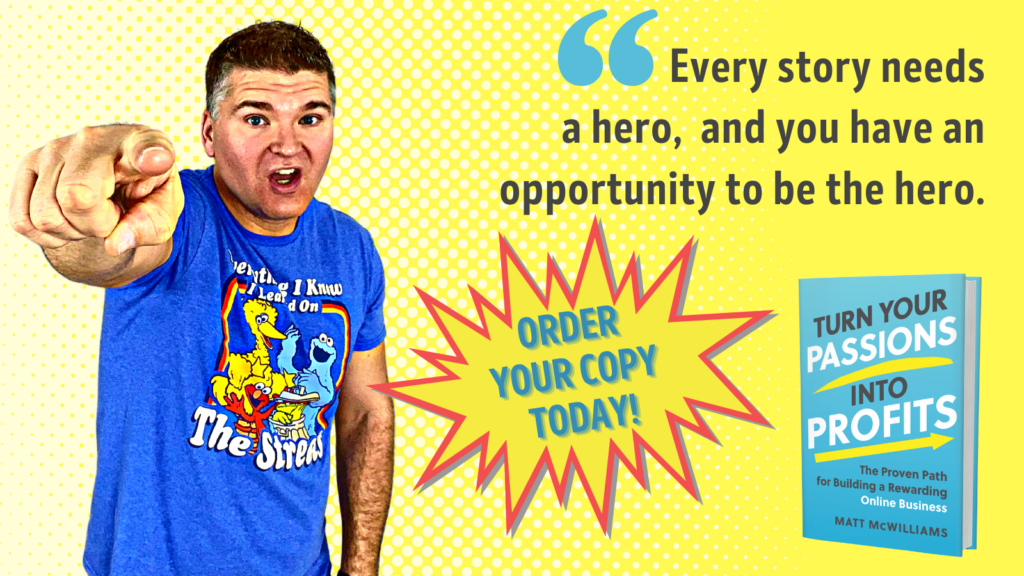 Questions?
Text me anytime at (260) 217-4619.
Or…check out some of my free reports to help you get on the right track: