So you've heard of GMass and you're interested? But is GMass right for you? Make sure to read this first. You'll kick yourself later if you don't.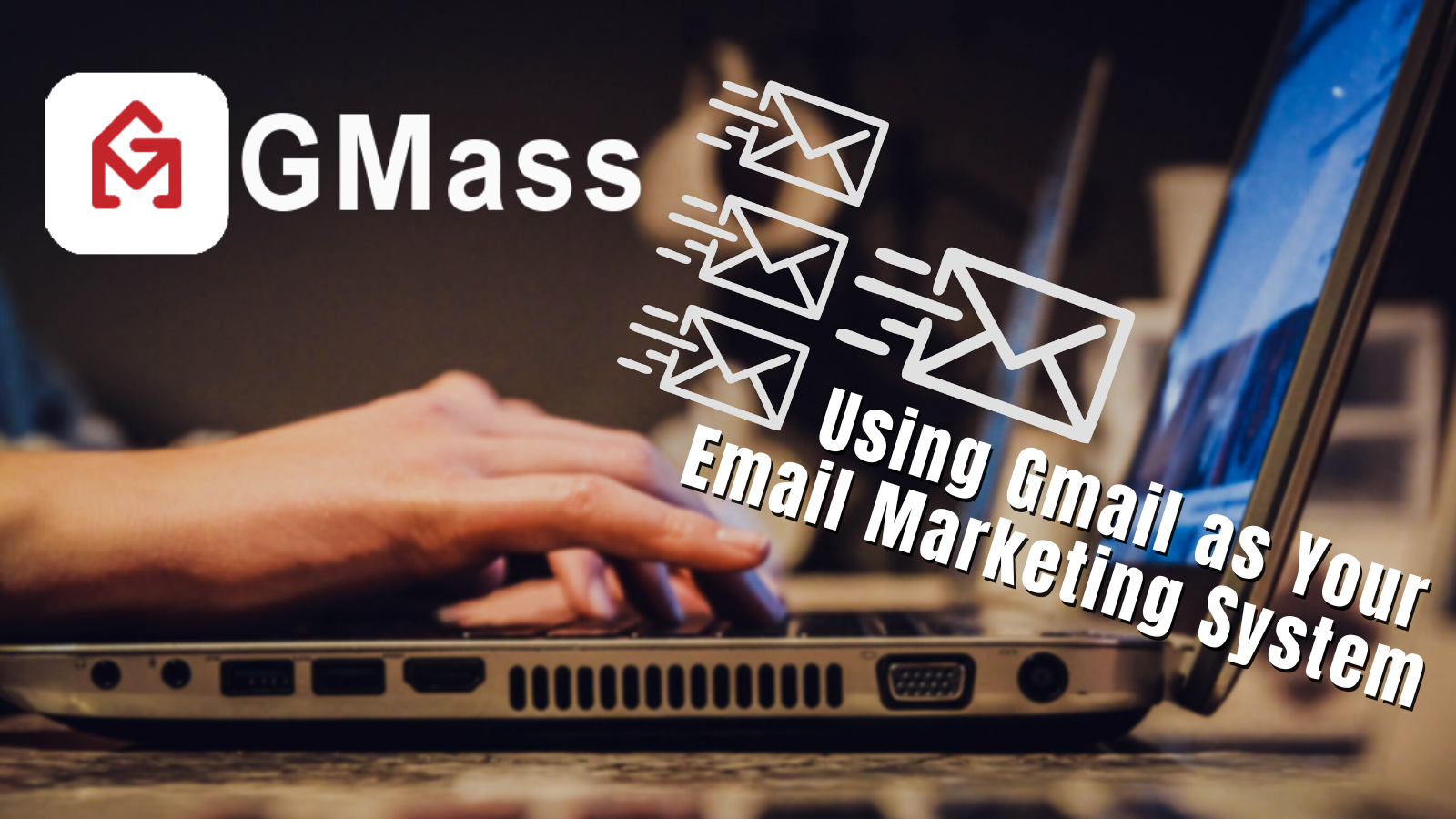 So…you may be thinking…hey, what's GMass all about? How is it different? Well, this full review will answer those questions, a lot of others, and some you didn't even think to ask.
Ok…onto the fun stuff…here's my full review of GMass…a mail merge tool my team and I recently started using to significantly grow our affiliate management agency.
What is GMass & What's So Good About It?
GMass is an interface with lots of powerful but easy-to-use features for creating and managing your email campaigns.
It transforms your regular Gmail or Google Workspace (formerly called G Suite) account into a powerful mass and cold email platform.
And when it comes to Gmail integration, there aren't many stand-alone alternatives. Most other mass email solutions are part of a larger product, while GMass is focused on just mass email and mail merge functionality.
GMass was built to be dead simple.
Now, you might be wondering if GMass is meant to replace your existing email marketing system like Constant Contact, MailChimp, or ConvertKit?
Well, it depends…
Some users use GMass in tandem with their primary email marketing system. They use their existing system for bigger campaigns and GMass for lower-volume campaigns.
A popular way GMass supplements your current email marketing system is by making it easy to follow up with everyone who replied to a campaign sent through a traditional email service provider.
Assuming the replies go to your Gmail account, you can use GMass to search for the replies, then use the Build Email List feature to create new, targeted lists.
What does GMass Allow You To Do?
Well, let's start with the GMass sweet spot…
MASS EMAILING
As you know, Gmail has sending limits. GMass blows the doors off of those limitations by allowing you to send virtually unlimited emails. Although it's not designed to send a campaign to millions of addresses, GMass can handle campaigns of up to a few hundred thousand recipients using the SMTP connection feature.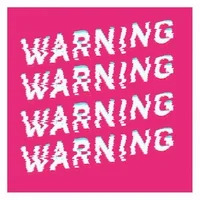 Although GMass WILL allow you to eliminate GMail's sending limits, here's something to keep in mind…
The more emails you send, the more likely your campaign is to end up in the SPAM crosshairs.
I'll tell you what we do to avoid that a bit later on in this review.
Okay…so what other capabilities will GMass give you?
TRACKING
GMass tracks nine different stats for your campaigns: Total recipients, unique opens, the didn't opens, unique clicks, replies, unsubscribes, bounces, rejections due to Gmail sending limits, and emails blocked by spam filters.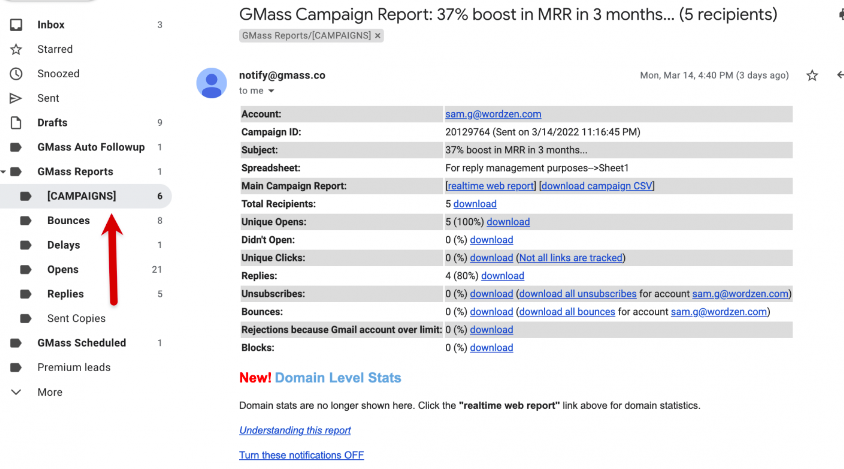 GOOGLE SHEETS INTEGRATION
GMass lets you easily bring Google Sheets and Gmail together so you can execute smooth and powerful mail merges, automated campaigns, performance tracking, and more.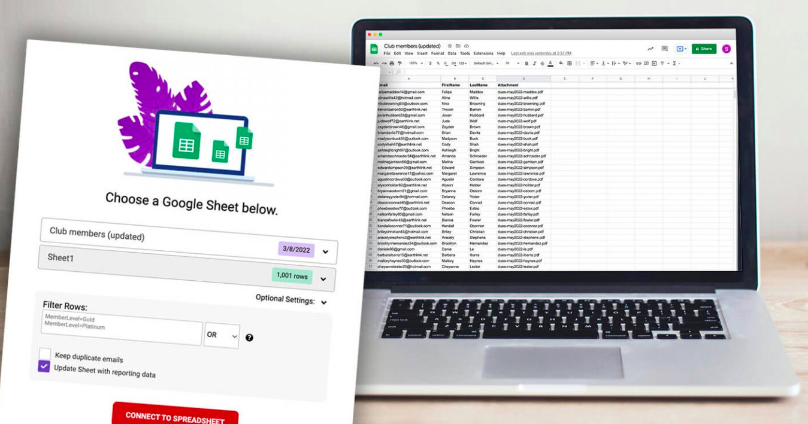 REPORTING
You can get access to accurate, actionable, and shareable email analytics…where and when you need them!
The GMass dashboard lets you visually compare campaigns and send templated replies.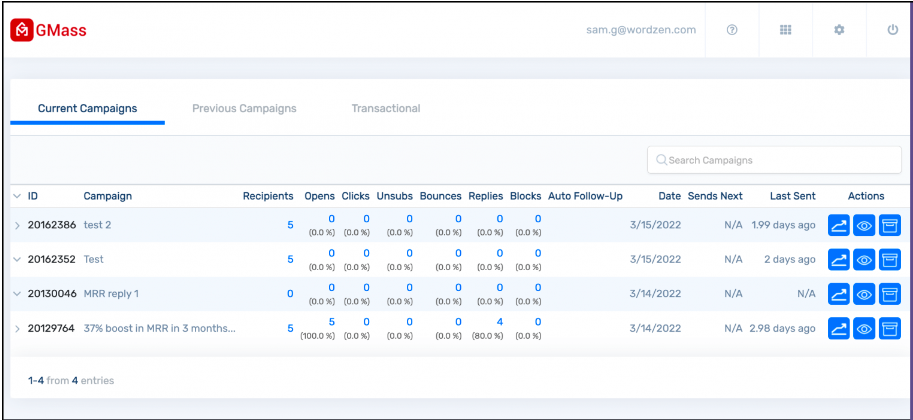 SCHEDULING
This is the feature I love! GMass makes advance GMail scheduling a piece of cake. And that's a huge thing for us because one of the main things we rely on GMass for is recruiting affiliates.
The scheduling feature gives us TOTAL control over HOW we send out emails. Take a look at the screenshot below…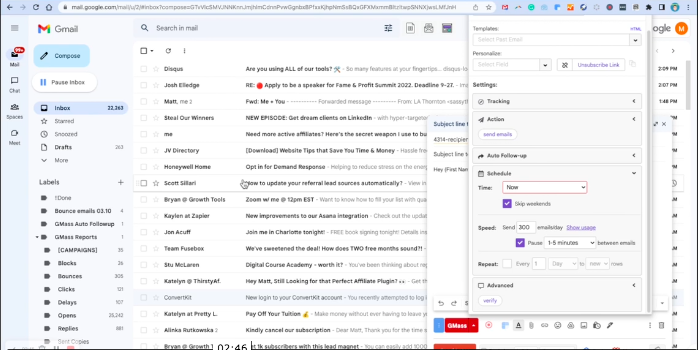 In the box on the right, you can see how much flexibility GMass offers. You can set the time interval between emails so you can fly under the SPAM radar. That way you don't have to send out 400 emails all at once. You can stagger them. Wanna skip weekends? No problem. Set up automated follow-ups? Done!
PERSONALIZATION
This is another biggie for us. I don't want to use MailChimp or ConvertKit to send out cold emails or emails to our affiliates. They come across as cold and impersonal. They don't give you the level of personalization GMass offers. Check THIS out!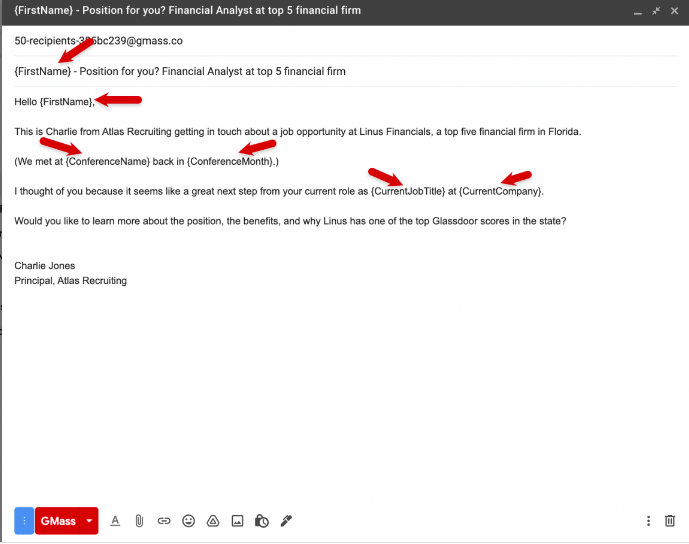 AUTO FOLLOW-UPS AND SEQUENCES
GMass allows you to get more replies with less effort.
You can fine-tune your automated GMail follow-up email series and drip campaigns any way you want!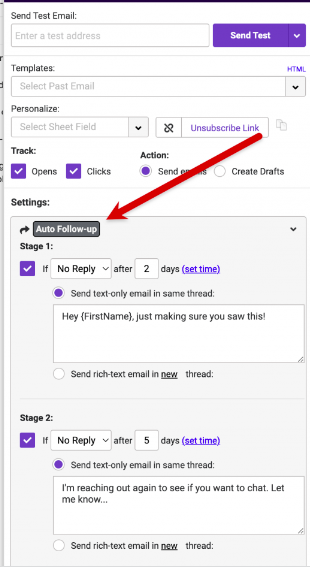 REPLY MANAGEMENT
GMass automatically manages replies to your mass emails — even spotting positive responses for quick follow-ups.
You can find, sort, and respond to email responses at record speed!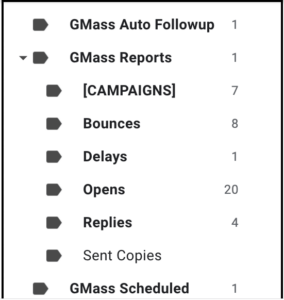 GMAIL LIST BUILDER
You can build a targeted mailing list inside Gmail with a single email search and then use GMass to send out a personalized mass email to that list — all without ever leaving Gmail!

GMass Uses
The ways you can leverage the power of GMass are endless…
Cold email outreach
Membership outreach
Press releases
Link building
Political Campaigns
Wedding invitations
Church emails
Teacher Communications
Real estate marketing
Internal communications
Sports clubs
What's NOT So Good About GMass?
1. There are Almost Too Many Features
GMass is a mail merge tool PACKED with TONS of valuable features.
Most would consider that a plus but, in all fairness, some people might find it overwhelming.
With all the development that has gone into GMass, the sheer breadth of the program might seem daunting if someone's afraid of working their way through the features step-by-step.
2. I Haven't Personally Reviewed All The Features
This is an honest review, so it is important for me to tell you that I have not looked through all of the features GMass offers myself.
It's THAT extensive.
Though I haven't reviewed the entire program, I have been using GMass long enough to know it's great for helping us do something very important to the success of our business…recruiting affiliates and managing affiliate programs.
What does GMass Cost?
GMass is free to send 50 emails within 24 hours. To send more than 50 emails per day, they offer a variety of options.


Final Thoughts on GMass? Would I Buy It Again?
The short answer…ABSOLUTELY!
This is a premier GMail mail merge tool with an extensive list of features for managing your mass mailing needs.
To my knowledge, no other mail merge program has the depth you'll find in GMass.
Questions?
Text me at (260) 217-4619