I hear the same complaint over and over again. "Matt, I have big ideas, big visions, and big goals, but I don't know the right people to help make them a reality." Have you ever felt that way? Full of ideas, energy, and ready to change the world but you don't have the right connections?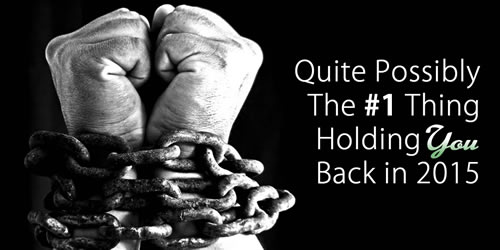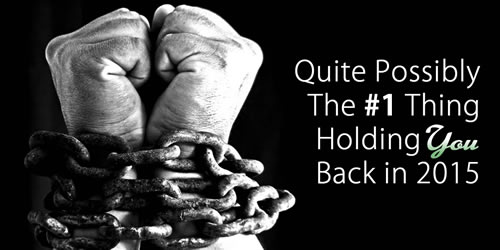 Based on my formal (in the form of reader surveys) and informal research (based on the sheer number of emails I get about the subject), the number one thing holding you back in 2015 is your lack of a solid network.
Not your desire.
Not your health.
Not your focus.
Not your bank account.
Not your skill or knowledge.
The number one thing holding you back is likely your connections…or lack thereof.
If that is you, my friends John Corcoran, Mark Sieverkropp, and I have the solution.
Networking with Purpose LIVE!
On February 10 at 3:00pm ET, John, Mark and I are going to show you how to build, grow, and nurture a powerful network just like we've done.
The kind of network that got John Corcoran a job as a White House writer at the age of 23. As my friend J.V. Crum III, bestselling author of The Conscious Millionaire said,
"You don't get a job at the White House at age 23 unless you really know how to connect with people."
The kind of network that helped Mark Sieverkropp leave a job he absolutely hated and find work he loves. When you don't have a powerful network, it's easy to feel trapped in a dead-end job. When you've built and nurtured your relationships, however, you have people you can call on when you need them most. That's what Mark did and it's why Jared Easley, one of iTunes top rated podcasters says,
"Mark's strategies for generously connecting and creating a network that actually works are the best that I have come across."
The kind of network that is responsible for every job I've ever had and every client in my business. The kind of network that helped me to triple my income in only three years.
The kind of network that landed each of us on Forbes Magazine's Networking Experts to Watch in 2015 list.
Frustrated by Networking?
If you are frustrated by networking, this event is for you.
That's exactly where I was before I learned the techniques that we're going to share in this live event. I'd tried what I thought was networking, but I felt fake and awkward. And it wasn't working. My network wasn't growing and in 2008, when I really needed a job, I had almost no one I could call on. Sure, I had a few LinkedIn connections and I ultimately landed an amazing job as a result of a referral, but the process took much longer than it should have.
That's when I vowed that I would never be in this position again. I devoured information on networking and relationship-building. I tried new methods and technologies to help me keep track of everything. I tested contact frequencies and contact methods. I got over my fear of reaching out to influencers and I got in the right networking mindset.
Today, my network is directly responsible for nearly 100% of my income. I'm known as a connector and just in the past year alone, I've helped numerous people find jobs, land new clients, promote their products on podcasts, and connect with others in their industry to help their career or business.
All you need is the right plan
In this live online event, you'll learn all the techniques, tools, and tricks you'll need to be a networking rockstar directly from three of Forbes Magazine's Networking Experts to Watch in 2015. John, Mark, and I will give you an all-access pass to our networking playbooks and give you an insider's view of how we've built, grown, and nurtured an all-star network.
Here's just a sampling of what we'll cover:
Mindset. You'll learn the mindset shift that all great networkers make and the psychology of networking.
Making time. You can make time for networking. We'll show you how you can do it in less than ten minutes a day.
Getting started. "But I don't know anyone." No worries. We'll help you get started from scratch and build your network from the ground up.
Face-to-face networking. This can be the most intimidating form of networking, but we'll teach you how to make it easy…and not be one of those obnoxious business card pushers.
Technology. There are so many choices from contact databases to various social media networks. We'll show you how to use new technologies and keep things simple.
Networking for Career. Whether you want to find work you love or build your business, we'll show you how to build a network you can call on when you need it.
Who is it for?
If you are:
Stuck in a dead-end job
An author
An entrepreneur
A realtor
A professional speaker
A corporate manager or want to climb the corporate ladder
Anyone passionate about connecting with others and growing your influence,
Then this live event is for you.
How to register
We offer two different ticket packages. Each package comes with access to the live event, a PDF workbook that you can use to refer back to, 30-day access to the event replay, and exclusive discounts on the networking tools that we use. The VIP upgrade, for only $30 more, includes access to a bonus small group coaching call (20-person max.) with the speaker of your choice where all of your questions will be answered.
PLEASE NOTE: In order to keep the groups small and manageable, there are only 200 VIP spots available.
I am really excited about this live online event. As we've been preparing the content for it, we've all realized just how powerful it is. This information has literally changed my life over the past seven years.
Just think what it could mean for you if you could harness the power of your network when you need it most.
If you still have questions, read the FAQs below.
FAQs
Q: What is the location, date, and time?
A: The LIVE event will be held online on Tuesday, February 10 at 3:00pm Eastern Time (12:00pm Pacific).
Q: I can't attend live, is there some other way for me to access this?
A: After the live event, you can access the replay for 30 days. If you cannot attend live, we recommend getting the VIP package. Not only will you have access to the replay, but you will be able to choose from ten times to attend the live small group coaching call.
Q: Why do you cap the number of VIP tickets?
A: The VIP package comes with a bonus small group coaching call that we are capping at 20 people per call. This allows everyone on the call to ask as many questions as they'd like and get more personalized attention. In order to fit all of these calls into a short window and protect the intimacy of the calls, we're limiting the number of VIP tickets.
Q: How much does this cost?
A: A regular ticket is normally $99 and the VIP ticket is $129. However, if you register before Friday, January 23 at 11:59pm PT, you can get the VIP upgrade for only $10.00. Just use the promo code MMVIP when you check out to get this deal. PLEASE NOTE: Only 31 of these upgrades remain and it's only good for this week.
Q: How can I access the LIVE event?
A: Once you register, we will send you a link to attend. We'll remind you in advance of the event as well.
Q: Do I need any special equipment to attend?
A: No, nothing special is needed other than a decent internet connection and speakers on your computer.
I look forward to sharing this amazing information with you. It's time for you to build a network you can rely on.