We all have to start somewhere. Some first time affiliate launches are big. Some are small. Some are resounding successes, while others are unmitigated disasters. Most, however, fall somewhere in between. That's exactly what happened to Scott Barlow with his first affiliate launch.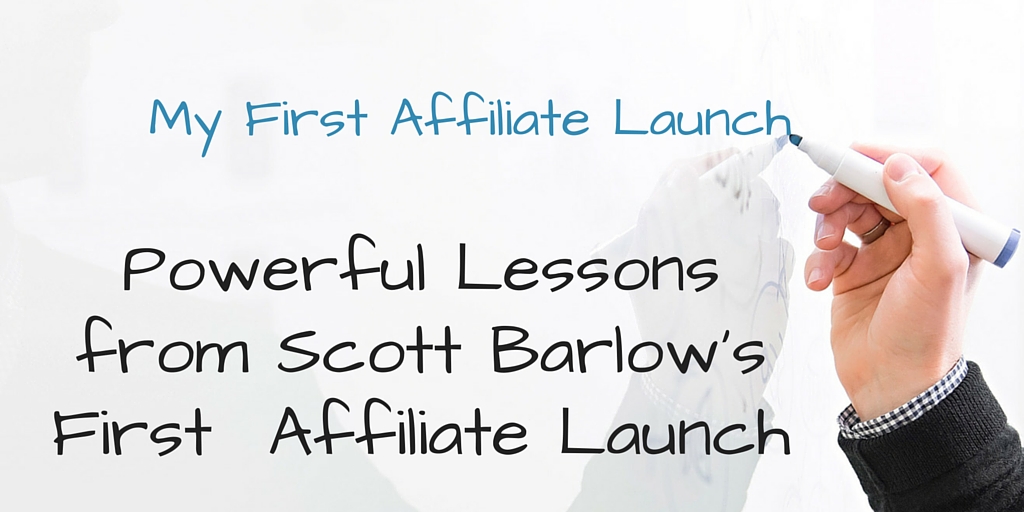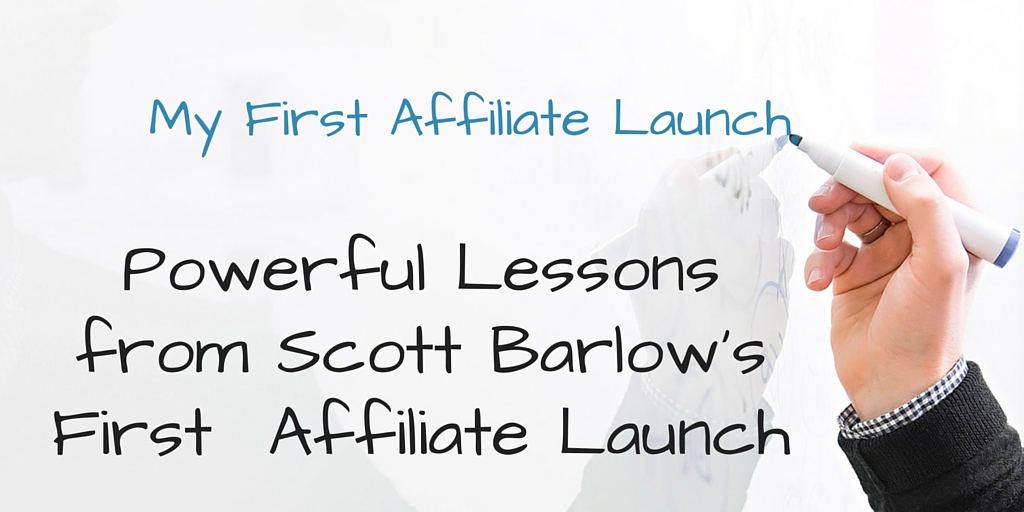 This is the first in a series of posts called "My First Affiliate Launch." Each post will highlight an online entrepreneur who recently ran their first affiliate launch. This month's featured launch is from Scott Barlow. Scott has ran several successful businesses, conducted over 2,000 interviews as an HR professional and personally has made several successful career changes. Scott's course, Figure Out What Fits helps people discover their strengths and decide what work fits them so they can design their work around their life and not the other way around.
I've participated in JV launches for over 2 years for several different courses. Some of them were total failures and others have been very successful.
I recently moved into doing JV Partnerships for my own products as a way to build out my list and be able to reach a greater number of people.
We began by offering a free 8 day course that helps people learn what they should be doing for work or business. Later, this turned into webinars. With each new affiliate partner we would offer the 8 day course to their list — which was an extremely high value optin and led to an opportunity for people to learn more through the webinar. We went through this same sequence one affiliate partner at a time. This allowed us to send a lot of people through the 8 day course and do a lot of webinars so we could really perfect our messaging and sales funnel.
Once I had proven the sales funnel and messaging I knew I wanted to do a full JV launch.
We did our first full-scale affiliate launch in January 2016 with approximately 15 affiliates.
This launch included 3 pieces of pre-launch content — an audio course (in the form of a 8 episode podcast), our standard 8 day course (updated to include new videos for each email) and the final piece of pre-launch content was a live webinar that led into cart open. Following the webinar the cart was open for 7 days, with a price increase half way through.
NOTE FROM MATT: Scott followed our formula exactly as we suggest. He was disciplined and did not bring on affiliate partners too soon. He grew slowly. Well done, Scott!
RELATED POST: When is the Right Time to Bring on Affiliate Partners?
What Went Well
1. Hiring a JV Manager
I quickly realized that running a JV launch with multiple affiliate partners at once was going to take a lot more time than I had. This is when I knew that I needed to find some help if I was going to have a successful JV launch.
Mark Sieverkropp and I have known each other for several years and I knew that he had been working on other JV launches and would be able to help make our first full JV launch a success!
Mark was amazing because he came in and did all of the things that I knew I should be doing but just didn't have the time to do myself. He provided individualized service to our affiliates — getting them the right copy for their list so they could connect their audience with our resources, answering questions and so much more! Beyond that he was able to help me refine my strategy for the launch itself. All of this allowed me to be free to connect one-on-one with our top affiliates and help them put together solid promotion plans for the launch.
I was very pleased with the amount of support and engagement we were able to have with all of our affiliates.
2. Webinar Conversions
Almost everyone that ended up purchasing the course had watched the webinar. We also noticed that approximately 15% of the people who watched the replay of the webinar also purchased. We realized that, for me personally, webinars are the absolute most effective way to sell and we have the best response using that channel.
We are currently working on ways that we can capitalize on the realization and make webinars a larger part of the next launch.
3. We Built Good Will with Affiliates
Having Mark helping with the affiliates created a very good experience for our affiliates. We had several affiliates comment on how much they enjoyed the launch and that they were excited for the next launches. We were also able to leverage that goodwill into having several affiliates add 1-3 emails into their autoresponder series to promote the evergreen version of the 8 day course and webinar — which we're confident will lead to residual sales going forward.
This post has enhanced content. Scott, Mark, and I did a full one-hour launch recap and recorded the whole thing for you. You'll have an opportunity to get it at the end of the post. Or you can get access now by
clicking here.
What We Can Improve On
1. Communicate with Affiliates Earlier
Because I hired Mark close to the beginning of the launch, we were unable to prepare for the affiliate side of the launch like we really should have.
I would have liked to have had more communication with affiliates leading up to the launch, however with all the other launch preparations, I was unable to do that.
2. More One-on-One Affiliate Interaction
This goes along with the communicating earlier.
With our next launch we will focus on working with affiliates to create personalized promotion plans to help our affiliates to tailor the launch calendar to their personal needs and calendars.
3. Better Pre-Launch Content
In an effort to appeal to different types of learners, we created an audio course in addition to our 8 day video course. In hindsight, it seemed that since these two pieces of content were completely independent of each other, affiliates were unsure which piece of content they should send traffic to at which time. It also made it difficult for us to encourage affiliates to promote because there was no logical progression to the content.
For the next launch we are currently testing a new first piece of pre-launch content that will lead into the 8 day course, creating a natural sales progression that ends with the opportunity to purchase the Figure Out What Fits course.
4. Better Affiliate Software
I realized very quickly through discussions with Mark, as well as Matt, that if we were serious about increasing our affiliate revenue and making successive launches bigger than our last one, that we needed to upgrade our affiliate software.
iDev Affiliate software has served us well for over a year, but I realized that transitioning to a more robust affiliate platform was necessary if we were going to grow. At the recommendation of Mark and Matt we have just completed the transition to Infusionsoft and are looking forward to being able to scale our launch now that we have a software solution that will support and sustain our growth.
NOTE FROM MATT: We only work with clients who use InfusionSoft, but highly recommend iDev Affiliate for those getting started. It's very affordable and serves the purpose if you have less than 50 affiliates and want to get started quickly.
Surprising Things We Learned
One of the most surprising things for me was to realize how much stuff I was missing out on with regards to interacting and supporting our affiliates. I knew that personalized attention was important, but had not realized how much effort can and should be put into interacting with and supporting our affiliates.
With Mark's help we are discussing ways to provide very individualized support for our affiliates to help them be as successful as possible in our future launches.
We also realized (as mentioned above) that our webinars are a nearly indispensable part of our current sales funnel. We are working on finding ways to focus on this strength in future launches.
Overall we were very please with our first JV launch and learned a ton that will help us to do even better in upcoming launches.
Related Post: How Josh Turner Ran a $2.85 Million Launch
A Note From Matt
Scott's next launch of his course Figure Out What Fits will begin on April 25th, with the cart opening on May 2nd and closing on May 5th. They are currently testing a revolutionary first piece of content that will allow people to answer a few questions and get personalized recommendations for resources that will help them discover work that fits them and their desired lifestyle. I am excited to watch and see the results they will have with that idea.
If you would like to be a part of Scott's next launch you can learn more here. Scott is a good friend. This one of the best products in this market and I know Scott and his team will take very good care of you as an affiliate and your audience (If that weren't true, I wouldn't recommend him to you!).
Scott's launch is less than three weeks away. If you'd like to be the first to know about the best launches coming up, click here to sign-up for our Launch Notifications.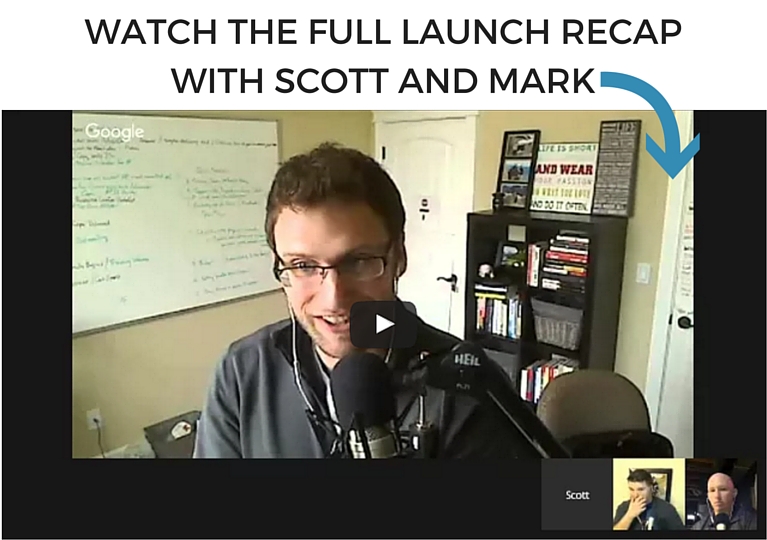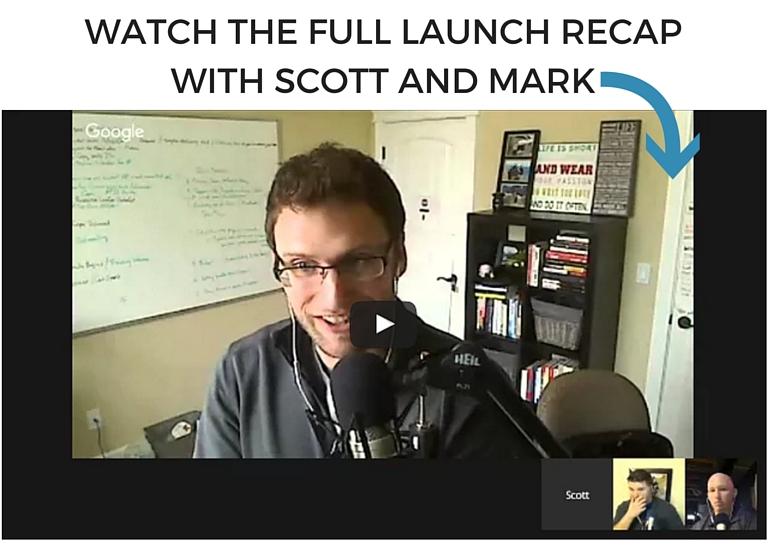 Questions?
Text me anytime at (260) 217-4619.
Or…check out some of my free reports to help you get on the right track: